Events
---
Back to Events
SCAIR Emergency Food Gift Cards
Events

HOWKA PROGRAM.
Limited number of cards available! First come, first served.
Deadline to register is Sunday, April 17, 2022.
ELIGIBILITY DETERMINATION:
Low-income at or below 200% Federal Poverty Level
Reside off-reservation in Imperial County
Native American, Alaska Native, or Hawaiian Native
For more information or to determine eligibility, please contact Taylor at taylor@scairinc.org
REGISTER HERE:
Register by scanning the QR code on your mobile device or by using the web address below.
https://forms.gle/yPn8sS8m667wBiXX6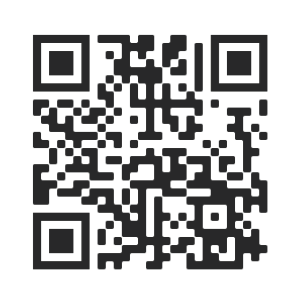 Food gift cards made possible by a Community Service Block Grant through Northern California Indian Development Council. SCAIR, Inc. is a 501(c)(3) Not for Profit Corporation. SCAIR, Inc.respectfully provides Tobacco, Drug, and Alcohol-Free Events and Activities.
EMERGENCY FOOD GIFT CARDS AS MADE POSSIBLE BY: NORTHERN CALIFORNIA INDIAN DEVELOPMENT COUNCIL.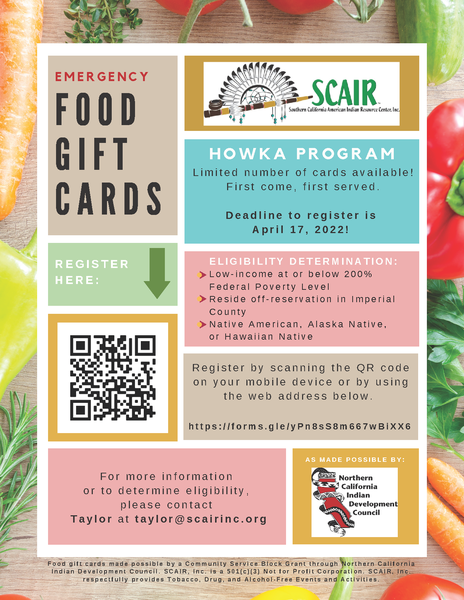 Download

Emergency Food Gift Cards
(7.61 MB)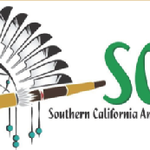 Upcoming Events
---