President Jordan D. Joaquin
Vice President Ina M. Hall
 Council Members
Virgil S. Smith
Donald W. Medart Jr.
Zion C. White
Jonathan E. Koteen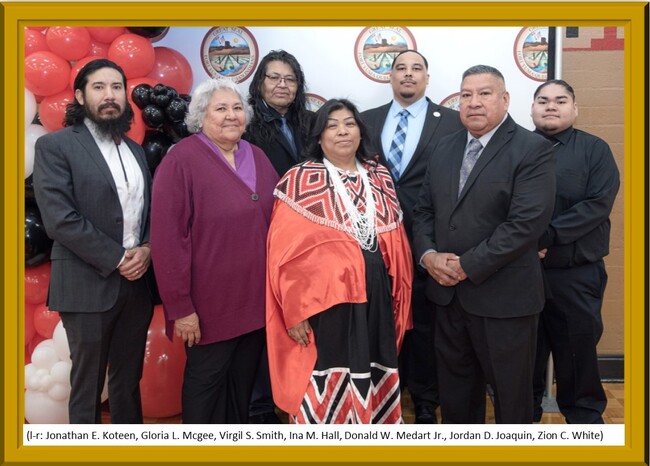 2023/2024 Quechan Tribal Council
The Quechan Indian Tribe held their Tribal General Election on Monday, December 5, 2022 for the offices of the President, Vice President, and the five council seats. The newly elected Quechan Tribal Council are:
Tribal President Jordan D. Joaquin
Tribal Vice-President Ina M. Hall
Tribal Council Members:
Virgil S. Smith
Gloria L. McGee
Jonathan E. Koteen
Zion C. White
Donald W. Medart Jr.
The President and Vice-President will hold office until the next General Election in December 2026, The office of President and Vice-President is a four year term.  The five Tribal Council members' term will be two years and they will have their next election in December 2024.
Upcoming Events
---