Contact:
Chief Warden:
Gordon Osborne,
Secretary:
Deborah Tourtillott,
Game Wardens:
Travis Owl Jr.
Jarrell Brown Sr.
Vincent T. Durand
Address:
350 Picacho Road
Winterhaven California 92283
The Quechan Fish and Game Department is a Tribal, State, and Federal Agency. The Department is responsible for 50,000 acres of tribal land.
The Wardens enforce all Tribal Ordinances,  monitor and protect sacred sites, and all wildlife, such as rabbits, coyotes, horses, donkeys, bobcats, mountain lions, big horn sheep,  domestic animals, endanger species, fish, migratory birds, plant life, and natural resources.
All of the Game Wardens are Certified Arizona Peace Officers as well as Federal and Tribal Certified. They enforce State, Federal and Tribal Laws.
Office Hours are Monday thru Friday 8:00 AM to 5:00 PM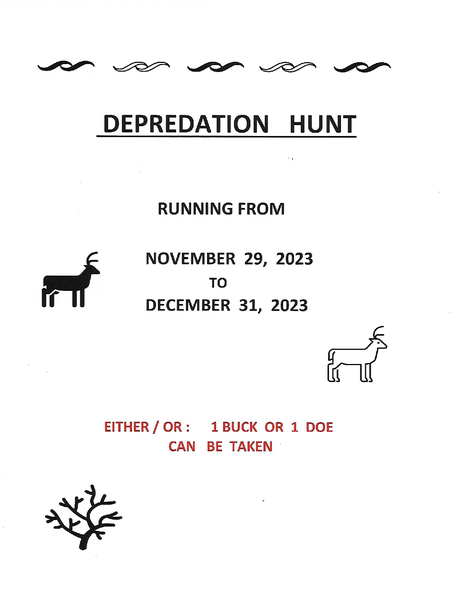 ---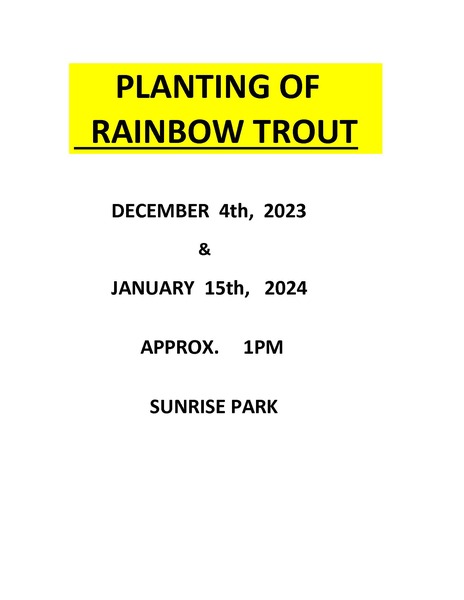 ---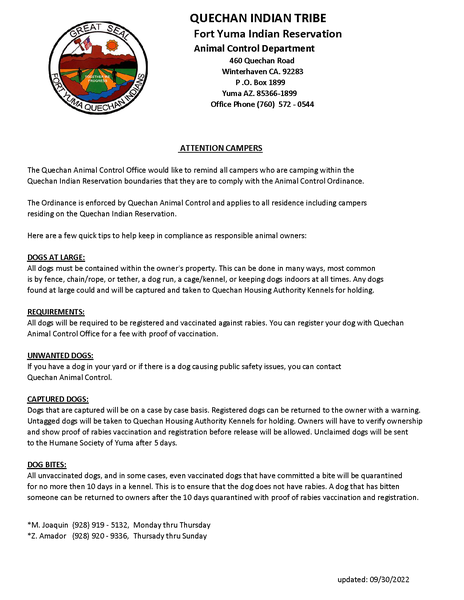 ---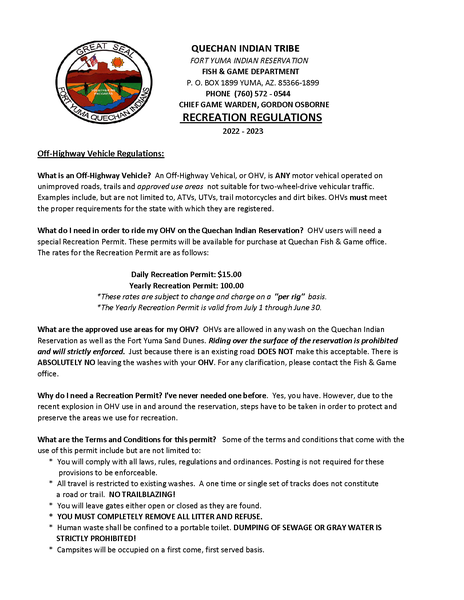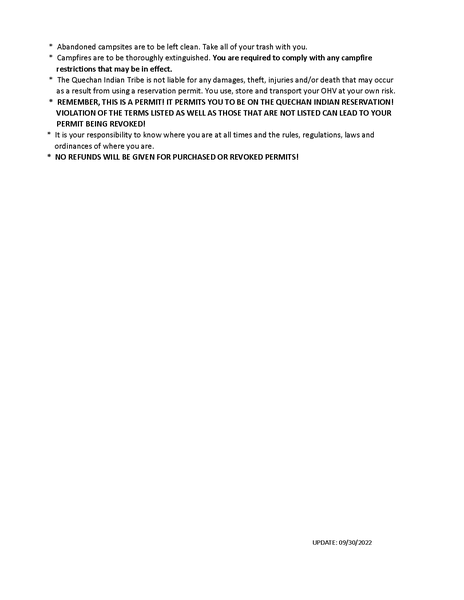 ---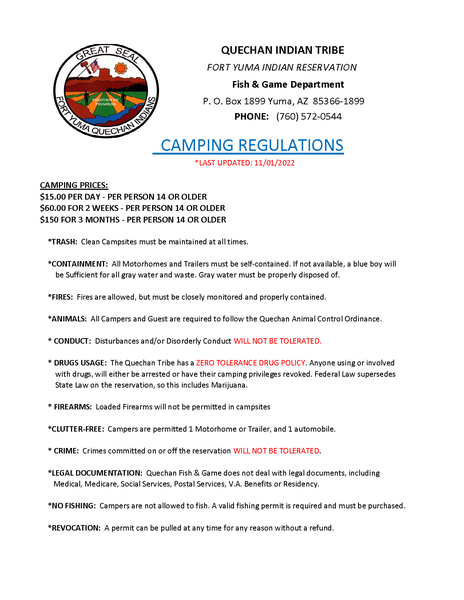 ---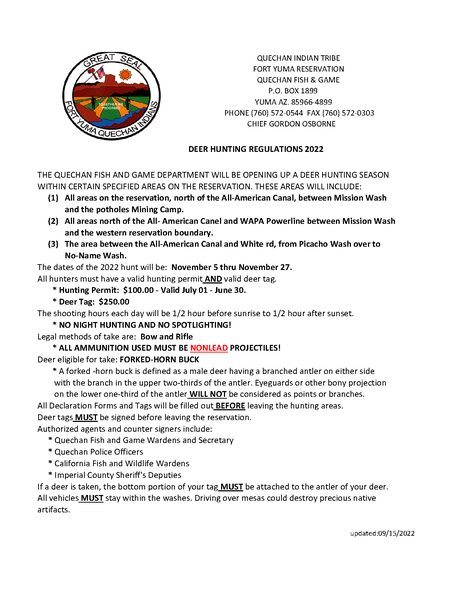 ---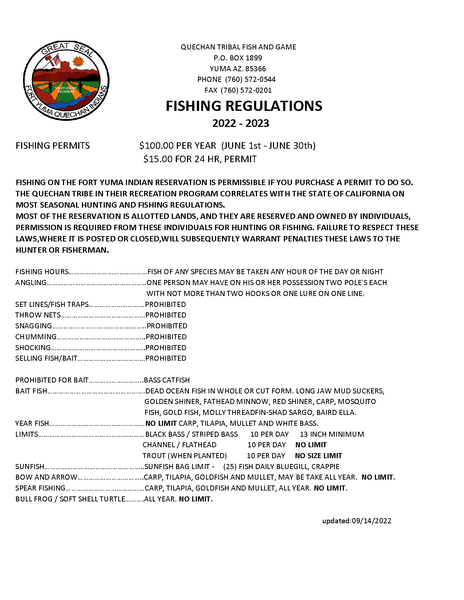 ---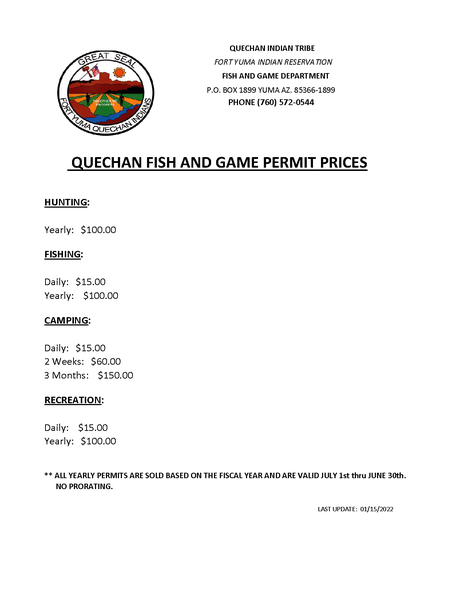 ---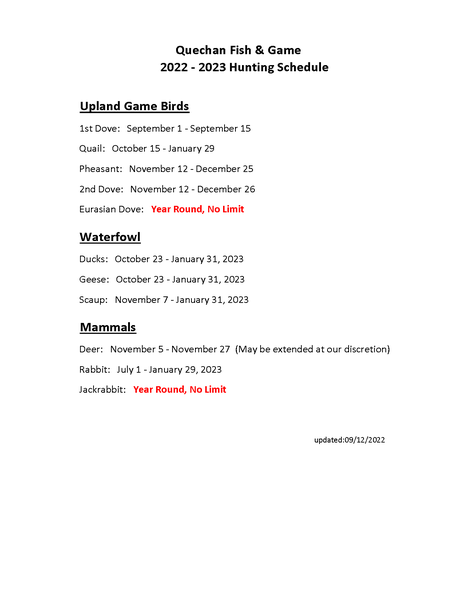 Upcoming Events
---