epartments
---
Wellness Center
Michael Throssell
Wellness Center Supervisor/Trainer
Pete Escalanti IV- Diabetes Educator/Trainer
p.escalanti@quechantribe.com
Randall Moody- Diabetes Educator/Trainer
r.moody@quechantribe.com
Ricardo Juan- Wellness Center Aide
r.juan@quechantribe.com
Physical Address:
1890-A San Pasqual Rd
Winterhaven, CA 92283
Mailing Address:
PO Box 1899
Yuma, AZ 85364
Hours of operation:
Currently closed to the public
Department outreach:
Services are currently conducted via email, phone call, virtual challenges, and infographics.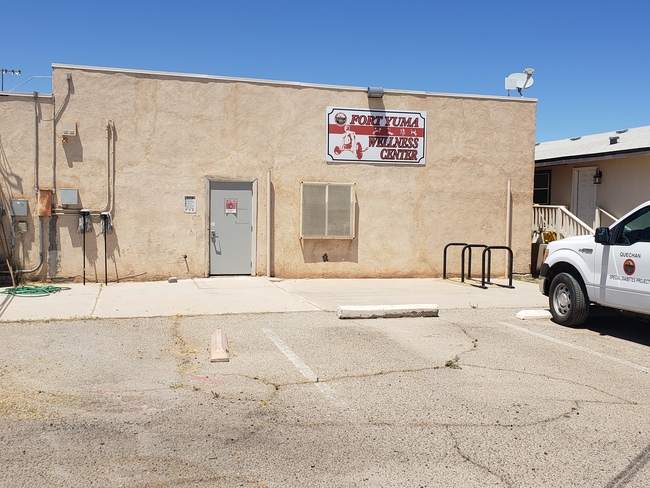 The
Quechan Wellness Center
is open Monday through Thursday 6:00 am to 8:00 pm, Fridays 6:00 am to 5:00 pm, and Saturdays 9:00 am to 1:00 pm.  The facility is open to all tribal members and non-tribal members for a monthly fee of $15 a month.  We have certified trainers that can help with your lifestyle goals.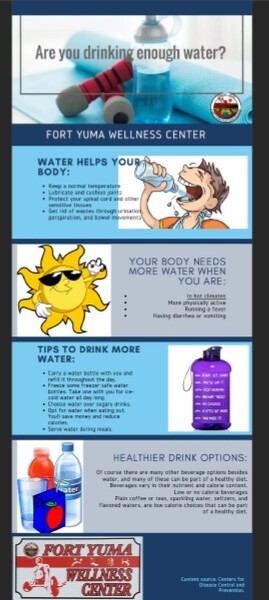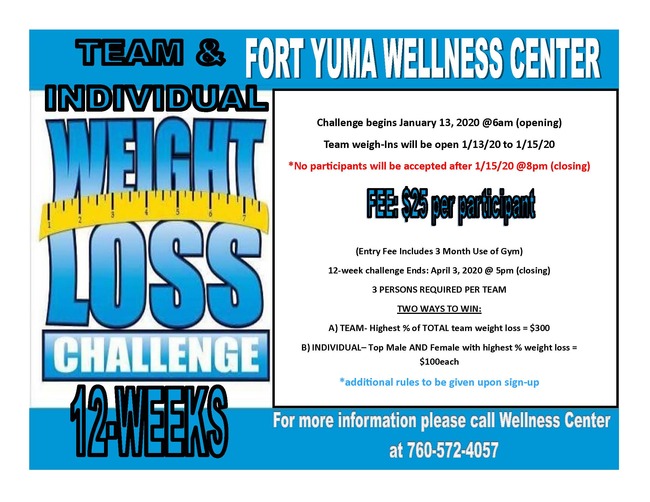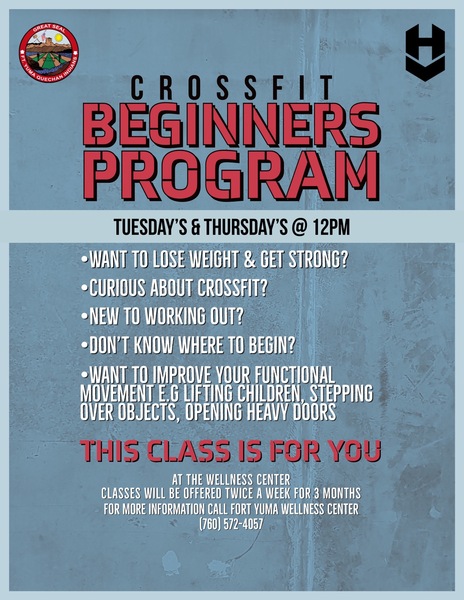 y
Upcoming Events
---