Events
---
Back to Events
Oct
30
2021
4:00 PM
to 7:00 PM
Quechan Tribe Halloween Event
Events
The Covid-19 Pandemic has changed many aspects of all our lives, including how we socialize and celebrate special occasions like Halloween. This year we would like to offer a safe alternative by hosting a Halloween Trick or Treat event for our community's children on Saturday, October 30, 2021 from 4:00 pm to 7:00 pm at the Stomp Grounds.
There will be masks encouraged and social distancing practiced throughout the event to keep our children as safe as we can.
There will be an entrance line to the booths occupied by some of our Tribal Programs in which the children will be directed through the path to receive goodies.
There will be Hand Sanitizer stations at each entrance throughout the grounds.
For additional information please contact Brandon Durand at (928) 271-3870.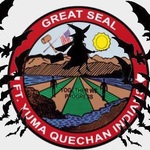 Upcoming Events
---