Events
---
Back to Events
Oct
13
2023
8:00 AM
to 6:00 PM
Quechan October 2023 Distribution
Events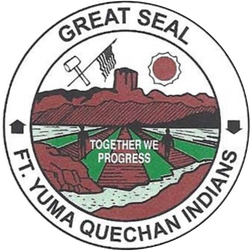 A Tribal Distribution of 3.5 million has been approved by the Quechan Tribal Council. The amount for Adults and Minors will be $880.50. The Minors payment will be placed in their trust account with
Providence First Trust Company. Distribution will be held at the Quechan Community Center from 9:00 a.m.-6:00 p.m. on October 13, 2023. All remaining checks will be mailed out to the current
mailing address on file with the Revenue Distribution Department.
Picture ID
A valid Drivers License, Tribal Identification or State Identification are required to pick up your check. Work Badges from the Quechan Casino Resort/Paradise Casino and the Fort Yuma Health Clinic will also be accepted. All must be current.
Tribal Members 18-20 Years of Age:
You must be 18 years of age on or before October 13, 2023, to receive this payment during this distribution. If you turn 18 after this date, you will receive your payment at that time. If you are already 18 and over, you must call for yourself. Your parents can no longer request information or change your address unless there is a Power of Attorney on file.
Power of Attorney:
A current copy of a Power of Attorney, Guardianship/Conservator must be on file with the Revenue Distribution Department. Checks will be mailed to the assigned Agent. If the POA has not been updated from last year(s) please contact Revenue Distribution.
Mail:
Please allow (7-10) business days after October 13, 2023 to receive your check. If you do not receive your check by October 27, 2023 please contact the Revenue Distribution Department. If a stop payment is necessary, it will take forty-eight hours before a replacement can be re-issued. THERE WILL BE NO EXCEPTIONS.
Note: If you need to update your mailing address, please do so by calling 760-919-3600 ext. 215. You can also email or fax to the number below. Please make all necessary changes no later than October 6, 2023 at 5:00 p.m. A 1099 will be issued for the 2023 Tribal Distribution in January 2024. It is the responsibility of individual Tribal Members to report this as income.
dianna.waters@quechantribe.com financeclerk@quechantribe.com
Fax# (760) 572-2964 -Finance Department
Download

Distibution Notice
(367 KB)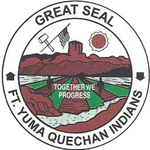 Upcoming Events
---