Events
---
Back to Events
Covid-19 Vaccination Incentive Program
Events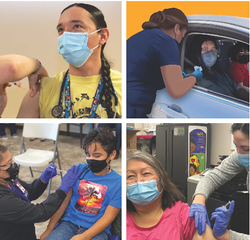 The Quechan Tribal Council believes in the effectiveness and safety of vaccinating against Covid-19. We believe it is our responsibility to do our part to help stop the spread of the Coronavirus and to protect our families and our elders. We are implementing this Vaccination Incentive Program to provide a stipend to eligible Quechan Tribal Members who have received two full doses of either Moderna or Pfizer, or a single dose of the Johnson & Johnson vaccines to safeguard the health of our employees, our guests, and our membership to build herd immunity within our community, and against this deadly virus.
ELIGIBILITY:
All eligible Quechan Tribal Members over the age of 18 years old, who are "fully Vaccinated", received TWO doses of the Moderna or Pfizer, or the SINGLE dose of Johnson & Johnson, will be eligible to receive a one-time payment of $1,000 and $500 for minors between the ages 5 – 17. The incentive is retroactive, so all Tribal members who have already received their vaccinations are eligible to receive this incentive.
PROCESS:
Tribal members must apply for the payment and show proof of your vaccination(s) by providing a copy of your Vaccination Record Card and your completed application.
Each applicant will need to sign a release for the Quechan Vaccination Incentive Program to verify the vaccination data to ensure that you have received the vaccination(s). After receiving the information, the Quechan Vaccination Incentive Program will verify that their records match the vaccination cards. Payment can be authorized by the Quechan Vaccination Incentive Program.
Tribal members and youth payments will be mailed to the address on the application. Quechan Tribal Member payments will be General Welfare payments and will not be taxed.
Please allow up to 14 working days for processing.
Application Dates: March 14, 2022 to May 31, 2022. This is a one-time only incentive
WHERE TO APPLY:
Download an application here, under the heading, COVID INCENTIVE FORM or request an application from covidrelief@quechantribe.com or call (760) 572-0123.
Submit your application to the Quechan Tribal Administration Office Drop Box; E-Mail to covidrelief@quechantribe.com; fax to (760) 572-0124 or mail to: Quechan Tribe, P.O. Box 1899, Yuma, AZ 85366; ATTN: Vaccination Incentive Program.
ELDERS PRIORITY (Ages 60 & Over) Applications can be submitted starting Thursday, March 10, 2022
All others March 14, 2022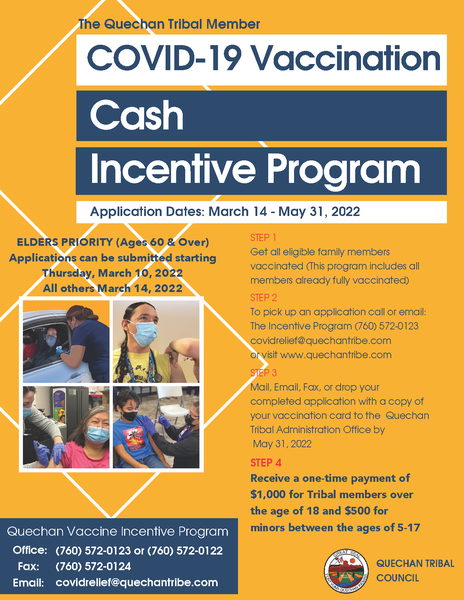 Download

COVID INCENTIVE FORM
(483 KB)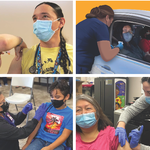 Upcoming Events
---