Events
---
Back to Events
Covid-19 Testing Blitz Continues
Events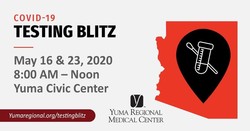 Yuma Regional Medical Center's COVID-19 testing blitz continues at the Yuma Civic Center this Saturday, May 16, 2020 from 8:00 am to 12:00 pm and Saturday, May 23, 2020 from 8:00 am to 12:00 pm. This test will determine if the individual has an active infection of COVID-19.
Testing is free and offered on a first-come, first-served basis. No physician lab order will be required to participate. Testing is intended for people 18 years and older who are experiencing symptoms of COVID-19 or who may have been exposed to someone with the virus. People who are tested will be asked to self-quarantine as they wait for test results.
If you plan to attend, please ensure that each individual in your vehicle is wearing a cloth mask.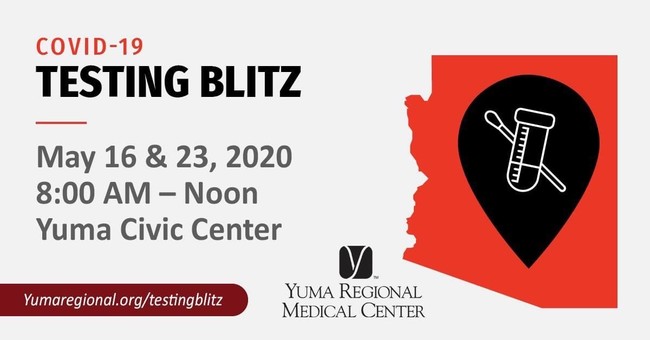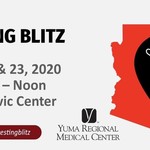 Upcoming Events
---