Events
---
Back to Events
Career Assistance Workshop
Events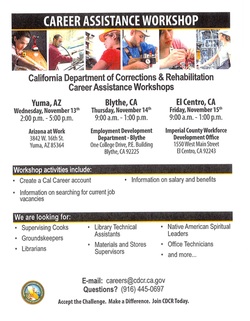 California Department of Corrections and Rehabilitation Career Assistance Workshops will be held in
Yuma on Wednesday, November 13, 2019 from 2:00 pm to 5:00 pm
Blythe on Thursday, November 14, 2019 from 9:00 am to 1:00 pm
El Centro on Friday, November 15, 2019 from 9:00 am to 1:00 pm
Workshop activities include: Create a Cal Career account, Information on salary and benefits, Information on searching for current job vacancies.
We are looking for: Supervising Cooks, Library Technical Assistants, Native American Spiritual Leaders, Groundskeepers, Librarians, Materials and Stores Supervisors, Office Technicians, and more.
Email: careers@cdcr.ca.gov
Questions please call (916) 445-0697.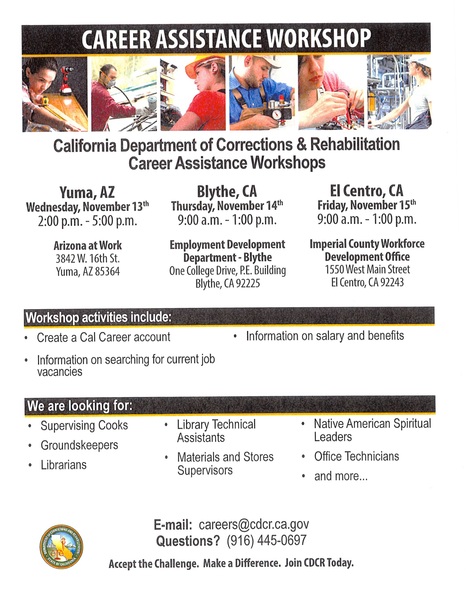 Download

Career Workshop Flyer
(1.06 MB)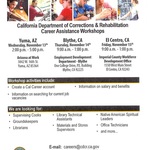 Upcoming Events
---