Events
---
Back to Events
2022 4th of July Celebration
Events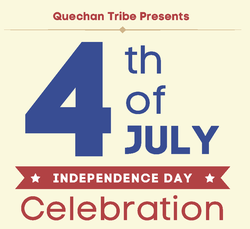 Friday July 1st, 2022 through Sunday July 3rd, 2022 at the Quechan Stomp Grounds located at 460 Quechan Drive, Winterhaven, California.
7:00 am to 12:00 am Friday and Saturday. 7:00 am to 5:00 pm on Sunday.
Food, drinks, music, games and contests.
Contact Brandon Durand for more information at (928) 271-3870.
Covid-19 CDC guidelines will me followed and attendance is voluntary.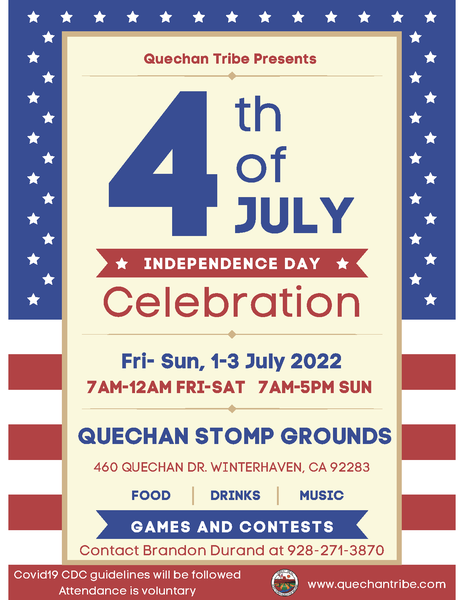 Download

Independence Day Flyer
(35 KB)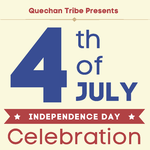 Upcoming Events
---