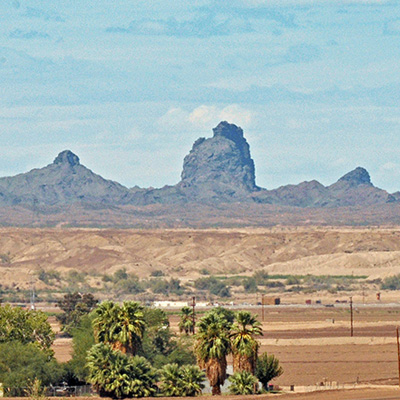 Location
The reservation borders the states of Arizona, California and Baja California, Mexico. Encompassing 45,000 acres, the reservation is bisected on the south by Interstate 8 (I-8). Consequently, several million cars a year drive through the Fort Yuma Quechan Reservation on their way to and from Phoenix and San Diego.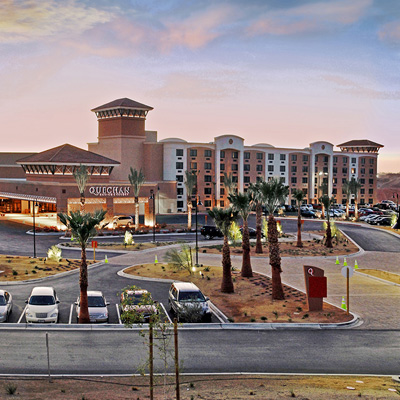 Economy
Largely an agriculture community, the Tribe leases its thousands of acres for agriculture to both Indian and non-Indian farmers.
Hot summers and relatively warm winter temperatures
Five trailer and RV parks
One grocery store, museum, casino, utility company, a fish and game department, tribal police department and court system.
Seasonal parking lot in Andrade, CA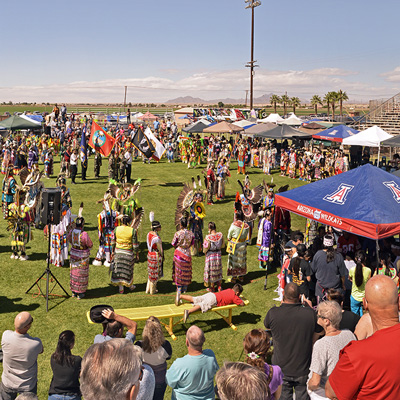 Tourism
According to the most recent data from the Tribal Enrollment Office, the Quechan population totals over 3,200 members.
California dunes
Yuma's historic areas
Golf courses
Shopping at San Luis, a port-of-entry community
Water sports such as fishing, water skiing and swimming at lakes along the Colorado River.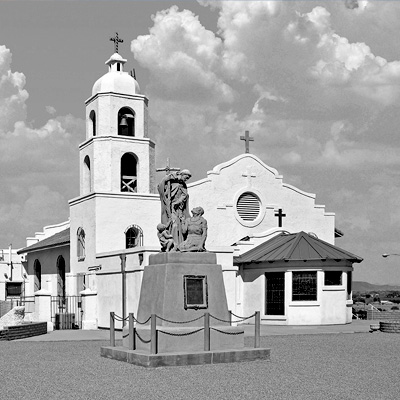 Rich History
1849 - Camp Calhoun, was first established in the area
1855 - Fire destroyed the original buildings and it was renamed Fort Yuma after reconstruction.
1884 - Transferred to the department of the interior and the Quechan Indian Tribe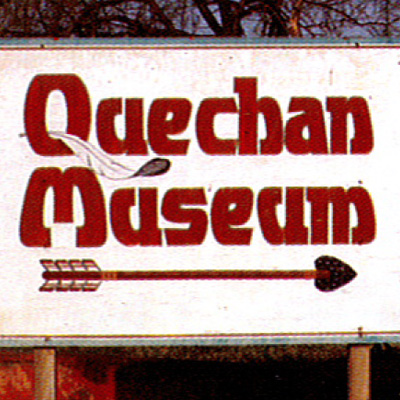 Museum
The museum is housed in a small pink adobe. Fort Yuma Quechan Museum displays artifacts and photos of the Tribe. It is an interesting stop to learn more about the culture of the area. There is a gift shop where visitors can purchase handmade crafts. The Museum is open weekly from 8:00 to 5:00 including Saturdays and Sundays. The charge for admission is $1.00 for adults and children under 12 are free.