Events
---
Back to Events
Ft. Yuma ADAPP Summer Youth Program
Events

The Fort Yuma ADAPP Summer Youth Program will be held Monday, June 12, 2023 through Friday, July 28, 2023.
Its that time of year again community members. Middle school and high school students. Limit be be 10 spaces.
Providing substance abuse prevention, education on a better way of living and get motivated on finishing school, wellness and much more!
Permission slips will be available at:
ADAPP Office
401 E. Picacho Road
More information or questions please call the ADAPP office:
Thomas Jefferson: (760) 572-4838 ext. 4843
Coleen Jefferson: (760) 572-4838 ext. 4844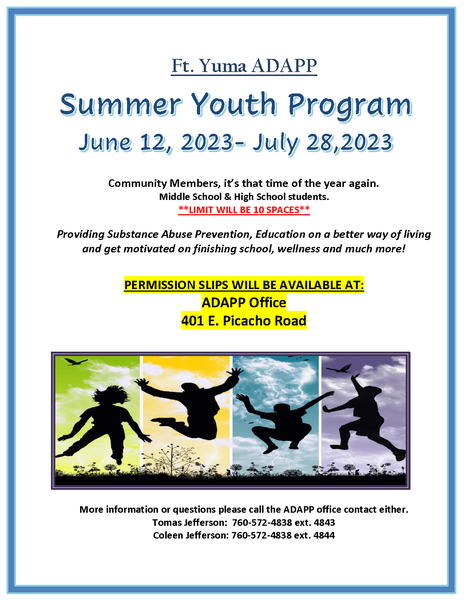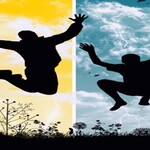 Upcoming Events
---