Events
---
Back to Events
8 Week Weight Loss Challenge
Events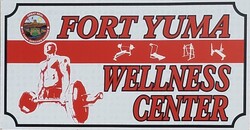 Weigh-ins will be held at the Fort Yuma Wellness Center, 1890-A San Pasqual School Road, Winterhaven, California, during operating hours between Thursday, February 2, 2023 and Wednesday, February 8, 2023.
The Challenge will take place February 6, 2023 through March 31, 2023.
Male and female winners, first, second, and third place.
For more information please call the Fort Yuma Wellness Center at (760) 572-4057 or wellnesscenter@quechantribe.com.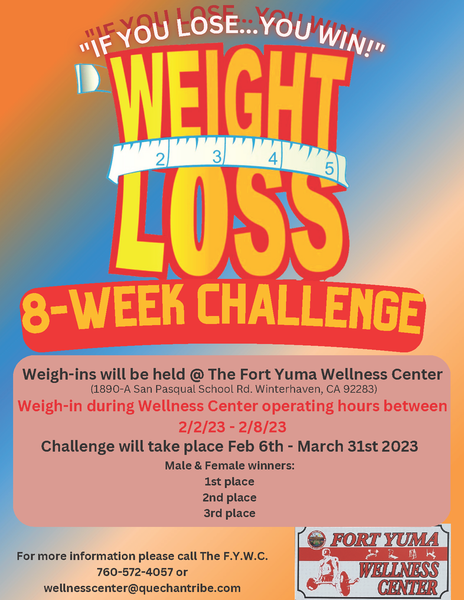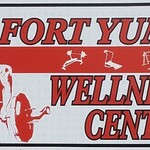 Upcoming Events
---