Latest News
---
Back to Articles
Valley Fever

With high winds and blowing dust in our area, the risk for Valley fever is increased. Valley fever is an infection caused by the fungus Coccidioides. Anyone who lives in or travels to the southwestern United States (Arizona, California, Nevada, New Mexico, Texas, or Utah), or parts of Mexico or Central or South America can get Valley fever. Valley fever can affect people of any age, but it's most common in adults aged 60 and older. It is not contagious and coccidioides spores have to circulate in the air after contaminated soil and dust are disturbed by humans, animals, or the weather. When people breathe in the spores, they are at risk for developing Valley fever. A few ways to decrease your risk are to:
Stay inside during dust storms and close your windows.
Avoid activities that involve close contact to dirt or dust, including yard work, gardening, and digging without proper safety gear.
Use air filtration measures indoors.
Clean skin injuries well with soap and water to reduce the chances of developing a skin infection, especially if the wound was exposed to dirt or dust.
Please visit https://www.cdc.gov/fungal/diseases/coccidioidomycosis/risk-prevention.html for more information and talk to your health care provider if you have questions.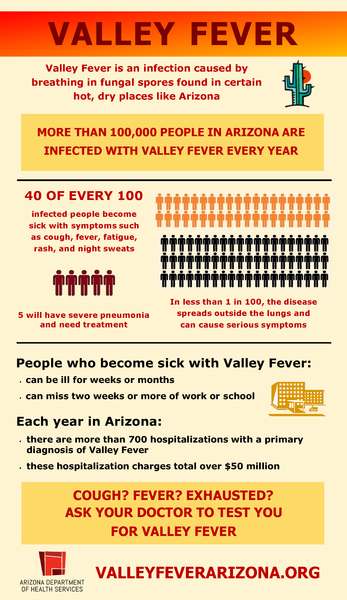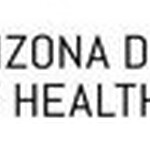 Upcoming Events
---