Latest News
---
Back to Articles
Tribal Program's Adjusted Hours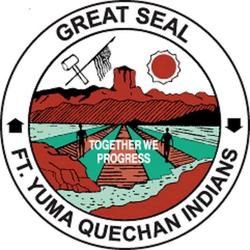 The Quechan Police Department, Tribal Security, Fish & Game and Animal Control will continue to conduct regular business during this time.
Food Distribution will be closed from Thursday, June 25, 2020 through Monday, July 13, 2020. The staff will be in on Monday, June 29, 2020 to receive their monthly shipment and conduct inventory; they will then resume their leave.
The Quechan Senior Center will be closed from Monday, June 29, 2020 through Monday, July 13, 2020; meals will be provided in advance for the participants.
Pipa Market will be open daily from 9:00am to 5:00pm.
The Andrade Parking Lot will continue to conduct business from 6:00am through 2:00pm.
All other departments will remain available by e-mail.
If you have any questions or concerns please contact Jillian Attaway, Emergency Administrative Assistant (928) 587-5524.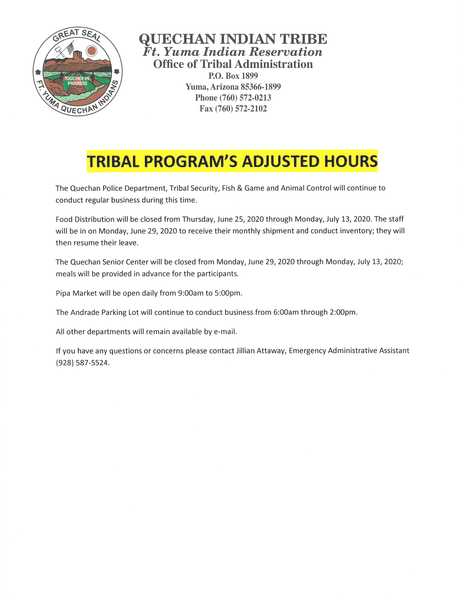 Download

Adjusted Hours
(180 KB)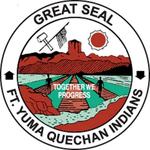 Upcoming Events
---