Latest News
---
Back to Articles
Tribal Economic Assistance Program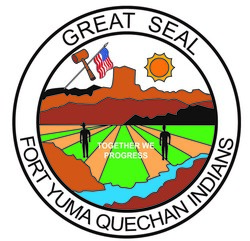 Updated 02/21/2023:
The Tribal Economic Assistance Application is now available on the Quechan Tribal Social Services webpage.
Original post:
The Quechan Tribal Council has identified a need to assist our adult tribal membership with a Tribal Economic Assistance Program. This is in response to the current economic inflation that has caused hardship on many of our tribal households due to the contributing factors beyond our control such as disruptions in supply chains, major delays in shipping, labor shortages and surging consumer demands that have caused a rise in costs on everyday necessities such as food, clothing, housing, gas, and utilities.
Therefore, the Quechan Tribal Council has approved and developed a Tribal Economic Assistance Program that will begin February 21, 2023 and end April 21, 2023. This program is intended to provide some assistance for adults that are experiencing the impacts of the economic inflation and the continuous rise on consumer prices.
The maximum amount of assistance that may be received through this program is $800.00 for any Quechan Tribe enrolled member 18 years of age and over, due to the unforeseen impact of the recent inflation. This payment will be categorized as assistance under the General Welfare Exclusion Act as described in sections 5.02 and 5.03. These funds may be used to purchase food, applied towards housing costs, utilities, transportation, and medical expenses, to cover costs associated with inflation.
The application will serve as record for Auditing purposes as well as documentation of the impact on our Tribal membership households. Please be aware any information provided will remain confidential and will not be shared to the public.
Please complete the following application along with any documentation that supports your claims and submit to the Quechan Social Services Department. Deadline for applications is 5:00 p.m. (AZ time) APRIL 21, 2023, no exceptions. Any tribal member not 18 years of age by the deadline date will not be eligible to apply for the assistance, no exceptions.
PROGRAM GUIDELINES:
Enrolled member of The Quechan Indian Tribe
Quechan enrolled member living on or off the Ft. Yuma Indian Reservation
Quechan enrolled member is 18 years or older as of the date of application submission.
Quechan enrolled member understands the assistance program is for economic hardships as related to the economic inflation.
Quechan enrolled member allows The Quechan Tribe to retain any documentation provided and will comply if any additional information is requested by the Quechan Indian Tribe for compliance purposes under the General Welfare Exclusion Act.
Applications will be available from February 21, 2023 on the Quechan Tribe's Tribal Social Services webpage (Tribal Social Services) under the Social Services department, printed copies will be available outside of the Quechan Social Services building located at 465 Picacho Road-Winterhaven, CA in the kiosk, if you need a copy of the application mailed to you or for general information about the Program, please contact Angela Johnson, Social Service Receptionist at: (760) 572-0201 or email: ssreception@quechantribe.com.
To Submit an Application by:
Mail: Quechan Indian Tribe
ATTN: ANGELA JOHNSON/TRIBAL ECONOMIC ASSISTANCE PROGRAM
P.O. Box 1899, Yuma, AZ 85366
Fax: (760) 572-2099 ATTN: Tribal Economic Assistance Program
Email: ssreception@quechantribe.com
Drop Off: A drop off box will be available and clearly labeled outside of the Quechan Social Services building.
Process:
All applications will be processed in the order received. Please allow for (14) business days after submission of your application to receive your check before contacting the Social Services office. The Quechan Tribe will not be responsible for incorrect mailing addresses; checks will not be available for pick up, no exceptions.
The Social Services department will contact you if there is any returned mail on your behalf, so please make sure that you provide a current contact number.
The Quechan Tribal Council thanks you for your cooperation in this matter during this difficult time.
Stay safe and be well,
Quechan Tribal Council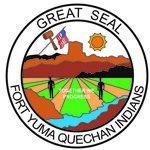 Upcoming Events
---