Latest News
---
Back to Articles
Tribal Distribution For October 2022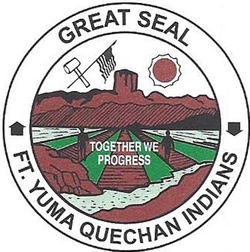 A Tribal Distribution of 6.25 Million for all adult enrolled members has been approved. Checks will be distributed at the Paradise Events Center October 14, 2022. Elders (60 and over) will be allowed to pick up their checks from 9:00 a.m. to 12:00 p.m. Those 18 and over can pick up from 12:00 p.m. to 6:00 p.m. The amount of distribution will be $2,134.56.
Tribal Members 18-20 Years of Age:
You must be 18 years of age before or by October 14, 2022 to receive this payment during this distribution. If you turn 18 after this date, you will receive your payment at that time. Please contact the Tribal office to ensure that your address is correct. If you are already the age of 18 and over, you must call for yourself. Your parents can no longer request information or change your address unless there is a Power of Attorney on file.
Power of Attorney:
A current copy of a Power of Attorney, Guardianship/Conservator must be on file with the Revenue Distribution Department. Checks will be mailed to the assigned Agent. If the POA has not been updated from last year(s) please contact Revenue Distribution.
Mail:
Please allow (7) seven business days after October 14, 2022 to receive your
check. If you do not receive your check by October 25, 2022 please contact the Revenue
Distribution Department. If a stop payment is necessary, it will take forty-eight hours before a replacement can be re-issued. THERE WILL BE NO EXCEPTIONS.

Note: If you need to update your mailing address, please do so by calling 760-919-3600 ext. 215.You can also email or fax to the numbers below. Please make all necessary changes as soon as possible. A 1099 will be issued for the 2022 Tribal Distribution in January 2023.
Please submit your address change to Finance/Revenue Distribution no later than October 7, 2022 at 5:00 p.m.
dianna.waters@quechantribe.com Fax # (760) 572-2960 -Rev. Dist.
financeclerk@quechantribe.com Fax # (760) 572-2964 -Finance
DUE TO COVID-19 FACE MASKS WILL BE REQUIRED AND SOCIAL DISTANCING WILL BE PRACTICED. ONLY THOSE 18 AND OVER WILL BE ALLOWED DURING DISTRIBUTION HOURS.
Upcoming Events
---