Latest News
---
Back to Articles
Tribal Cultural Monitors Needed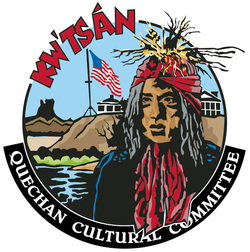 The Cultural Committee and Historic Preservation Office are looking for individuals interested in becoming Tribal Cultural Monitors. This is an on-call based paid position with mileage reimbursement.
Those who may be interested should be 18 years old, from a federally recognized tribe and have:
a valid driver's license
a dependable vehicle
be able to work outdoors in extreme weather conditions
be able to stand several hours at a time and walk up to 10 miles a day in rough terrain
be able to be away from home for 1-10 days at a time.
If you are interested in becoming a Cultural Monitor, please write a letter of interest and drop it off at either the Cultural Committee Office or the Historic Preservation Office. The first monitor training class is scheduled for August.
The position will be open until filled.