Latest News
---
Back to Articles
Tree Lighting Celebration 2022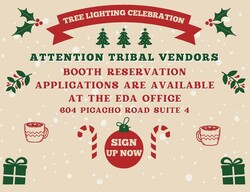 Attention Tribal Vendors! Booth reservation application are available at the EDA office located at 604 Picacho Road, Suite 4.
All vendors must possess a business permit. Contact the EDA office at (760) 572-5270 for information.
All vendors must:
Have a valid food handler's permit, which can be obtained free from IHS: https://www.ihs.gov/foodhandler/
Practice COVID-19 guidelines such as, not selling if ill or having symptoms, and taking precautions such as wearing gloves and social distancing.
Fill out a booth reservation application and pay a $50 fee before being assigned a booth. ($30 will be refundable if booth area is cleaned and not damaged.)
Ensure generators are in proper working order to avoid smoke and fuel smells.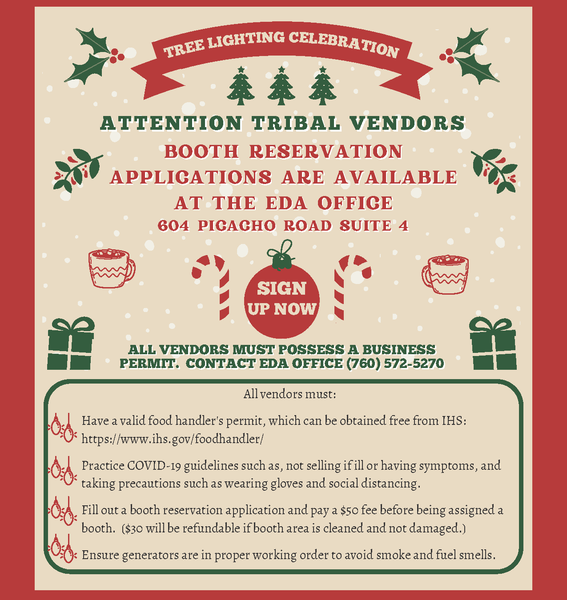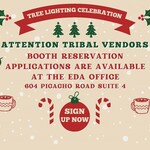 Upcoming Events
---