Latest News
---
Back to Articles
Title 42 Public Health Order Expiration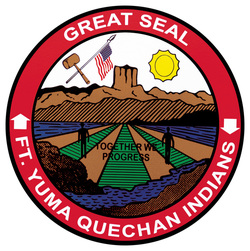 As of Wednesday May 10th• the Quechan Tribal Council has had constant contact with our Law enforcement allies and are currently tracking this situation as it develops. The Quechan Tribal Council is taking a proactive approach to this situation and has begun to meet with tribal departments that may be directly affected by the ending of title 42.
As a border tribe we have a unique relationship with the United States Customs and Border Protection. As a result of this decades old relationship, we are able to access information in real time from our designated liaison within the Department of Homeland Security. As your government, we will continue to monitor the information as it becomes available to make informed decisions to do what is best for our Tribe.
The Quechan Tribal Council is dedicated to the safety and security of our community and will continue to release information as needed.
The Quechan Tribal Law enforcement entities are well briefed on this developing situation and continue to patrol our lands to ensure the safety and security of our community. Please report any suspicious circumstances to the Quechan Tribal dispatch at 760- 572-2933.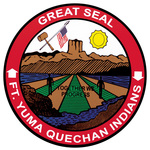 Upcoming Events
---