Latest News
---
Back to Articles
Thank You For Your Service Veterans 2019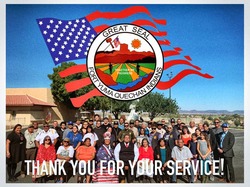 On November 11, 2019, The Quechan Tribe hosted the 2019 Veterans Day Celebrations at Tribal Headquarters.
The U.S. Border Patrol Assistant Chief Patrol Agent (Yuma Sector), Carlos Dominguez served as the events Master of Ceremony. Quechan Fish & Game Warden Vincent Duran (U.S. Army) gave the invocation, followed by The Arizona Department of Transportation's John Nevels sang the United States National Anthem. Quechan Councilman Jonathan Koteen gave the Welcoming Address, the attendees were then honored by Daniel Golding singing traditional Bird Songs, where community members danced with Miss Quechan, America Nerva. The Guest Speaker for this year's event was Quechan Member & Master Sargent (U.S. Army) Joseph R. Jose who spoke on his experiences and sacrifices our Veterans have made.
American Legion Post 802 and the Women's Auxiliary conducted the Salute and Laying of the Wreath for our Fallen Soldiers.
We were honored to have representatives of The U.S. Border Patrol, AZ Dept. of Transportation, Quechan Police Dept., Quechan Fish & Game and The Cocopah Tribal Council present.
After the ceremonies were completed, all those in attendance were provided a delicious BBQ Lunch, which was cooked and served by community volunteers: Alora Dugan, River & Paisley Montague, Leila & Cody Jose, Loki & Deana Morrow and Nolan Tourtillott. Thank you to the Quechan Indian Tribe & Paradise Casino Staff for all their efforts.
Most importantly, thank you to all the Veterans and Active Service Men and Women.
"As we express our gratitude, we must never forget that the highest appreciation is not to utter the words, but to live by them."
-President John F. Kennedy
Charles Escalanti
Quechan Tribal Council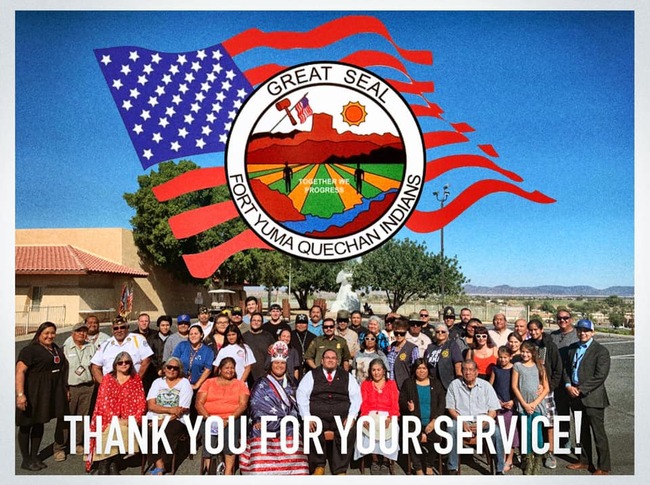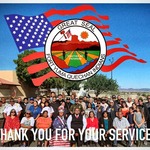 Upcoming Events
---