Latest News
---
Back to Articles
Temperatures Trend Upward this Week / Excessive Heat Returns this Weekend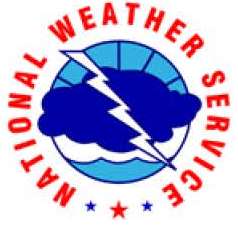 Temperatures trend upwards over the course of the week. Moderate HeatRisk by the latter half of this week.
Excessive Heat returns by the weekend as the HeatRisk increases into the "Major" Category.
A Dry air mass entrenched over the region will result in near zero rain chances during the next several days.
WEATHER RISK OUTLOOK
Risk levels incorporate potential impacts from weather hazards and likelihood of occurrence.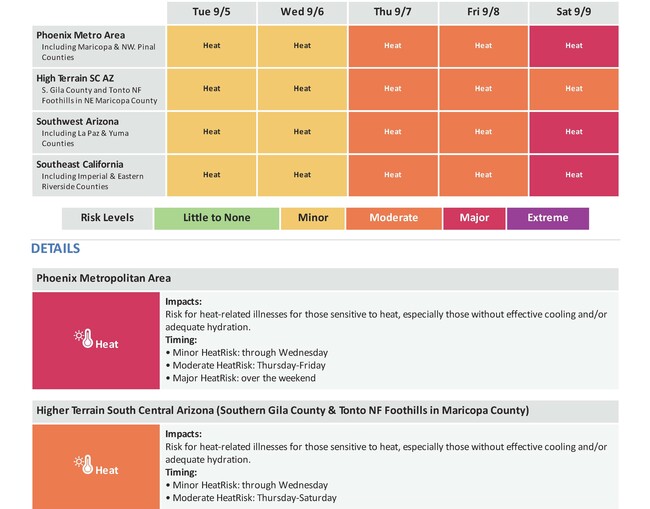 FOR MORE INFORMATION
For the latest forecast updates, visit weather.gov/phoenix.
Download

Forecast Update
(1.63 MB)
Upcoming Events
---