Latest News
---
Back to Articles
TDS TELECOM- WINTERHAVEN LAST MILE UNDERSERVED BROADBAND PROJECT Phase II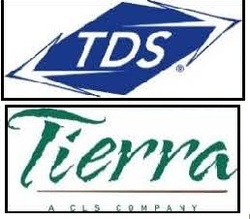 TDS Telecom is beginning Phase II of its broadband network project to install new fiber-optic and Ethernet over copper lines along a project route of approximately 3.65 miles. Many Tribal members and others are allottees and landowners whose allotments are along the project route which involves Picacho Road, from Arnold Road then north to Jackson Road, and Arnold Road, from First Street then west almost to Horne Road. TDS Telecom is sending out notices to the allottees and landowners regarding the project and Right of Entry forms as part of its project startup process. The following notice will be published in the Yuma Sun and is posted here to help keep allottees and landowners, and the Tribal community, informed of this project.
TDS Telecommunications (TDS) is constructing a broadband telecommunications network within the boundaries of the Quechan Tribe's Fort Yuma Indian Reservation in Winterhaven, California to provide broadband telecommunications services to the Project area. Construction on Phase I of the Project was completed in Spring 2021 and installed approximately 12.4 miles of new fiber-optic and ethernet over copper lines along existing roads. Phase I of the Project provides access to service for households and institutions such as schools, Quechan tribal government offices, and the Indian Health Service – Fort Yuma Heath Care Facility. Phase II of the Project involves another proposed approximately 3.65 miles of lines to provide additional access to broadband telecommunications services.
Tierra Right of Way Services, Ltd. (Tierra) - the acquisition agent working on behalf of TDS mailed out notification letters to allottees whose allotments are along the project route, as identified in the map below in September 2021.
Tierra is currently mailing out Right of Entry forms to affected allottees. These forms are a request for formal written consent/permission from the allottees/landowners for a "right of entry" onto their land to conduct field surveys and appraisals for the purpose of preparing Right of Way documents for Phase II of this project. If you receive a Request for Right of Entry, please respond within two weeks.
Once field surveys and appraisals are completed and right of way consent documents are prepared and approved by the BIA, the right of way consent documents will be sent to the allottees and other landowners for their review in consideration of granting TDS a formal grant of "right of way" over/ across their land(s), for the Phase II construction of the broadband services project for a proposed term of 35 years with an option to renew for an additional 15 years for a total of 50 years.
If you are interested in learning more about the Project or would like to provide feedback or comments, please call Tierra at 505-208-0260 or email us at winterhaven@tierra-row.com. Additional project information can also be found at https://www.tierra-row.com/index.php/our-work/winterhaven-phase-2.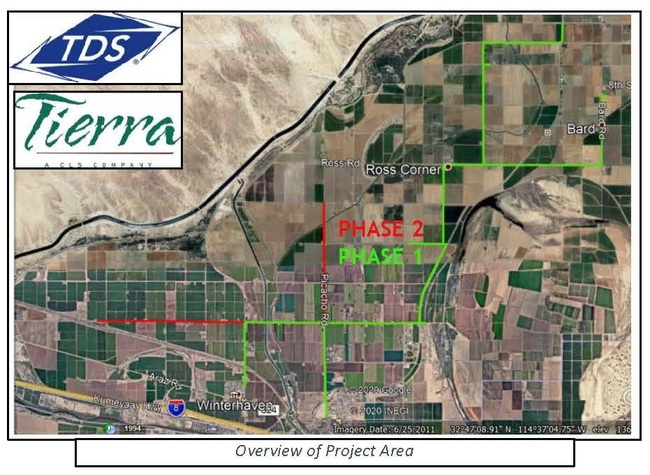 Download

Announcement
(658 KB)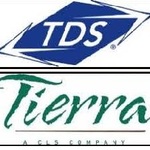 Upcoming Events
---