Latest News
---
Back to Articles
Strong To Severe Thunderstorms Exptected
Update 1:50 pm
THE SEVERE THUNDERSTORM WARNING FOR SOUTHWESTERN IMPERIAL COUNTY
WILL EXPIRE AT 1:45 PM PDT.
The storm which prompted the warning has weakened below severe limits, and no longer poses an immediate threat to life or property. Therefore, the warning will be allowed to expire. However gusty winds and heavy rain are still possible with this thunderstorm.
Original Post:
Strong to severe thunderstorms expected across Southwestern La Paz, West Central Yuma, Imperial and Riverside Counties.
Thunderstorms are developing across the region. Some storms may become strong to severe.
Winds in excess of 40 mph will be possible, which may generate blowing dust.
Impacted locations include:
Yuma
El Centro
Calexico
Brawley
Imperial
Chiriaco Summit
Plaster City
Martinez Lake
Salton CIty
Desert Center
Ocotillo
Blythe
Holtville
Westmoreland
North Shore
Nicholls Warm Springs
Salton Sea Beach
Cibola
Palo Verde
Adrade
This includes the following highways:
Arizona Interstate 10 between mile markers 1 and 10
California Interstate 10 between mile markers 74 and 156
Arizona Interstate 8 between mile marker 1 and 4
Frequent cloud to ground lightning is occurring with this storm. Lightning can strike 10 miles away from a thunderstorm. Seek a safe shelter inside a building or vehicle.
These storms may intensify, so be certain to monitor local radio stations and available television stations for additional information and possible warnings from the National Weather Service.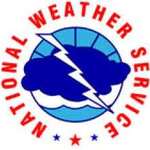 Upcoming Events
---