Latest News
---
Back to Articles
Stay Safe this Season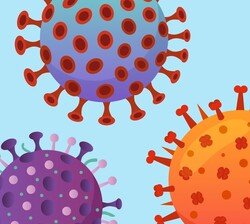 COVID-19 cases and hospitalizations in the United States have been decreasing for the past few months, but that decline has slowed in recent weeks.
Meanwhile, cold and flu season is off to an earlier start than usual, with respiratory viruses like flu and respiratory syncytial virus (RSV) on the rise, especially among children. The combination of COVID-19, flu, and RSV could continue to stress the healthcare system this fall and winter.
COVID-19 vaccinations and treatments are the best protection against serious illness from COVID-19, but uptake of the new bivalent booster has been low since CDC recommended it in September. More than 26 million people over age 5 years have gotten an updated booster, but that's only 8.4% of the U.S. population. Hundreds of millions more people need to get up to date with their COVID-19 vaccinations.
As people start to travel and gather for the holidays, it's vitally important that we protect ourselves and others from COVID-19 and all respiratory viruses. You can do this through masking, testing, and other layered prevention measures such as improving ventilation and spending time outdoors. Children ages 6 months to 4 years should get a flu shot and complete their COVID-19 primary series. Everyone ages 5 years and older should get a flu shot and an updated booster. You can get a flu shot and a booster at the same time if you want.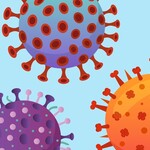 Upcoming Events
---