Latest News
---
Back to Articles
State Sponsored Vaccination Site In Yuma
A state sponsored 7 days a week vaccination site in Yuma, Arizona beginning Monday, March 29, 2021 from 7:00 am to 5:00 pm at the Yuma Civic Center.
There will be 8,000 doses per week. In partnership with Governor Ducey Office, AZDHS, Yuma County, City of Yuma, and YRMC.
Sign ups will start at 11:00 am Friday, March 26, 2021 by phone or web.
podvaccine.azdhs.gov or 1-844-542-8201.
Visit https://1.azdhs.gov/2P7B0iB for details.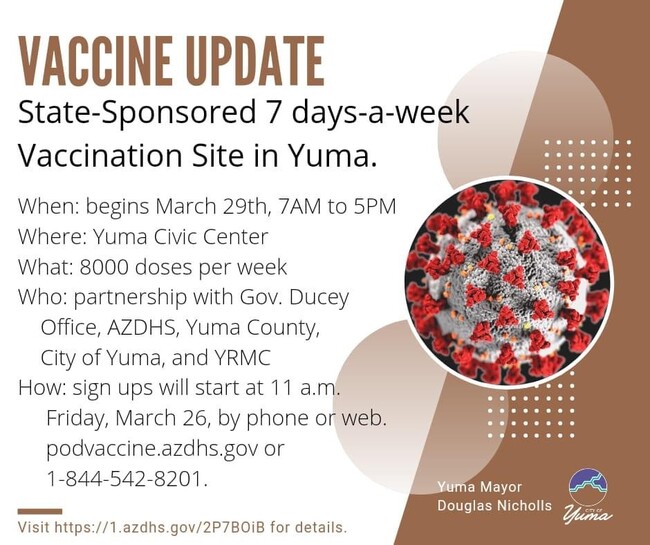 Upcoming Events
---