Latest News
---
Back to Articles
Return of Extreme Heat with Afternoon High Terrain Storms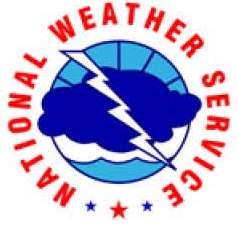 Return of extreme heat with Major HeatRisk by Sunday.
Daily slight (10-30%) shower and storm chances across south-central AZ high terrain; mainly north and east of Phoenix.
CHANGES FROM PREVIOUS BRIEFING
Lowered thunderstorm risk to Little to None/Green.
WEATHER RISK OUTLOOK
Risk levels incorporate potential impacts from weather hazards and likelihood of occurrence.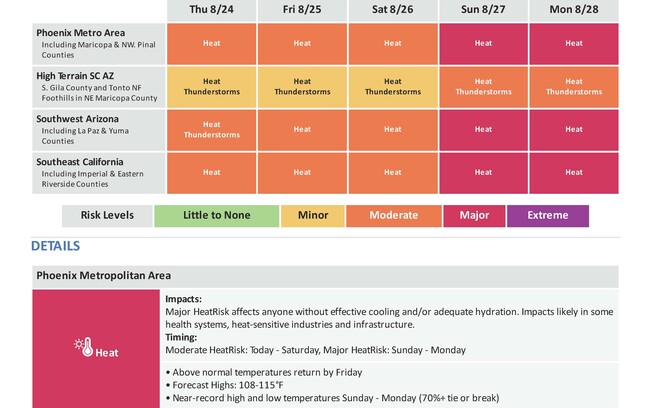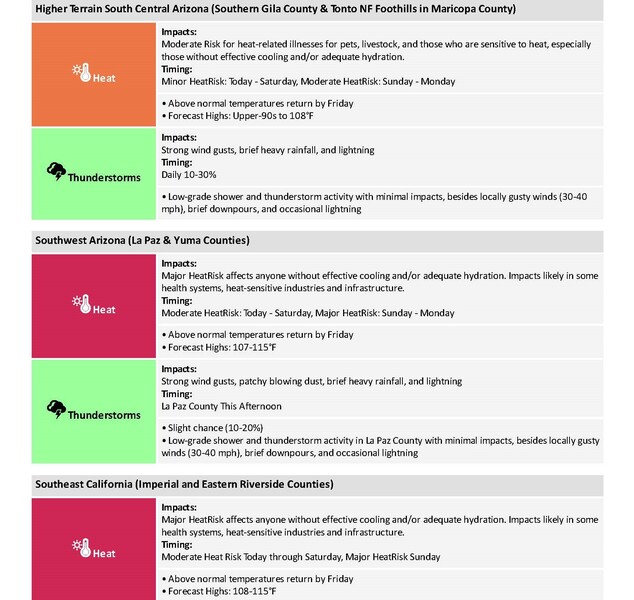 FOR MORE INFORMATION
For the latest forecast updates, visit weather.gov/phoenix.
Download

Forecast Update
(799 KB)
Upcoming Events
---