Latest News
---
Back to Articles
Results of the Legislative Committee's Community Survey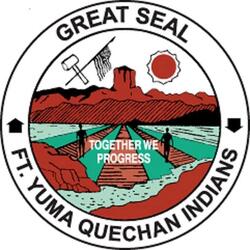 On 06/02/2021, the Legislative Committee proposed to the Tribal Council that a Community Survey be conducted to provide the Tribal community with an opportunity to share its comments and thoughts about the issues the Legislative Committee should review and their relative importance. On or about 08/16/2021, the Tribal Council authorized the conduct of the survey.
Notice of the survey appeared on the Tribe's website on 10/14/2021, with both a *.pdf version that could be printed and returned via the Tribal Office and an online version that delivered responses to the Legislative Committee. At the conclusion of the survey period on 11/05/2021, the Committee received 151 surveys completed online and no hard copies. The Committee compiled the results and submitted its report to the Tribal Council on 12/20/2021. On 02/09/2022, the Committee requested the Tribal Council's support for posting the survey results and the Tribal Council agreed.
The survey consisted of ten questions. The results for the first two questions are as follows:
Are you a Tribal member? 97% answered Yes, 1% answered No, 1 % identified as Non-member parent or guardian of a Tribal child, and 1 percent identified as Other.
Do you live on the Fort Yuma Indian Reservation? 48% answered Yes, 27% answered No, live off-Reservation, out of town, 25% answered No, live off-Reservation, in Yuma or Imperial County.
While Questions 3 and 4 asked respondents to select three "most important issues" and "biggest barriers to progress", 65 percent of respondents followed the instructions and only selected three. However, 18 percent selected more than three, while 17 percent selected fewer than three issues. Without attempting to reduce over-selections, the results for Questions 3 and 4 follow below:
Three most important issues by percentage:
d. 64% Housing
a. 42% Language
b. 38% Sovereignty Protection
f. 36% Policing Standards
e. 29% Land Issues (Fractionated Lands, Land Lease, etc.)
c. 26% Election Ordinances
g. 26% Education Curriculum Standards
j. 18% Other
i. 17% Code for New Business Opportunities
h. 5% Tax Code
Three biggest barriers to progress:
g. 74% Tribal Budget and Financial Update
b. 67% Communication
a. 46% Housing
d. 31% Cultural Preservation
c. 30% Education
e. 29% Health Care
f. 26% Social Welfare
h. 15% Other
We note that 8 of the 27 "Other" responses to Question 3 regarded communication, while 4 responses regarded enrollment, and another 4 responses regarded environment/water. We also note that 8 of the 22 "Other" responses to Question 4 regarded accountability, and 4 responses regarded economic development.
For Question 5, which asked respondents whether they attended regular Tribal meetings prior to the Covid-19 Pandemic, 34 percent said "No, the meetings occur when I am at work/school/inconvenient time. "Yes" was the next highest response at 23 percent, while "No, I live out of town and I do not have access to the meeting" was the third highest response at 22 percent.
Question 6 ("Do you vote in Tribal elections?") yielded "Yes, every election" from 62 percent of respondents, and "Yes, occasionally" from 31 percent of survey takers.
Respondents clearly indicated in their responses that they rely a great deal on the Internet for information regarding Tribal matters. Question 7 sought to learn the primary way respondents sought such information, and 44 percent selected, "Tribe's website", while 38 percent selected "Social Media". The third highest choice was "Other", and many of the other responses mentioned the "Let's Stay Kwanected" group on Facebook as their primary source.
However, when it comes to rating the flow of information from Tribal offices to the community, 72 percent of respondents to Question 8 chose "Needs Improvement". Another 18 percent chose "Other", and the overwhelming majority of responses noted that the flow of information was either nonexistent or poor.
Question 9 asked respondents, "How would you prefer to receive updates?". A combined 63 percent prefer an Internet-based means, whether through the Tribe's website (30%), an e-mail newsletter (24%), or social media (9%).
Respondents to Question 10 were asked, "What is holding you back from serving on a committee? Although 46 percent indicated that "Work" was a barrier, 42 percent selected "Need more information on committees".
The Legislative Committee appreciates the Tribal Council's authorization for the conduct of this survey and the support given by Esteban Gomez, Records Retention/Website Specialist, in administering the survey. The Committee also expresses its gratitude to the community members who took the time to respond to the survey. We hope that by sharing these results, respondents will feel that their participation was worthwhile and provided valuable input about improving how we share information. Please send any comments or questions to recorder.legiscomm@quechantribe.com.
For more information about the Legislative Committee please visit our page on the Tribe's website.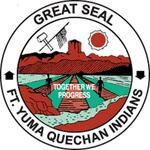 Upcoming Events
---