Latest News
---
Back to Articles
Quechan Senior Center Soft Opening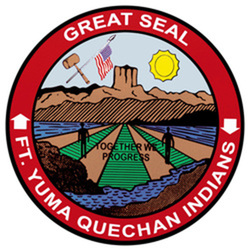 The Quechan Senior Center is pleased to announce that we will have a soft opening of the center on November 14, 2022 by opening the cafeteria to participants. This is in response to the elders wishing to safely reunite and visit with others.
Although, the pandemic may be far from over we are hoping the worst days are behind us. We have thankfully gotten to the point where we can start to enjoy some of the activities we used to do.
We have created a meal schedule and designated the cafeteria and the outside patio area where you can safely enjoy your time while you are here at the Senior Center.
As we prepare for the opening of our building, we want to start off on a positive and healthy journey as we come back together for fellowship and community support by practicing safety measures such as strongly encouraging wearing masks, social distancing and staying home if you are ill.
The Senior Center will practice safe protocols and take the necessary precautions to prevent and avoid the spread of the COVID-19 and Influenza virus which may include the Center's re-closure and disruption in food services in effort to ensure the health and safety of our participants.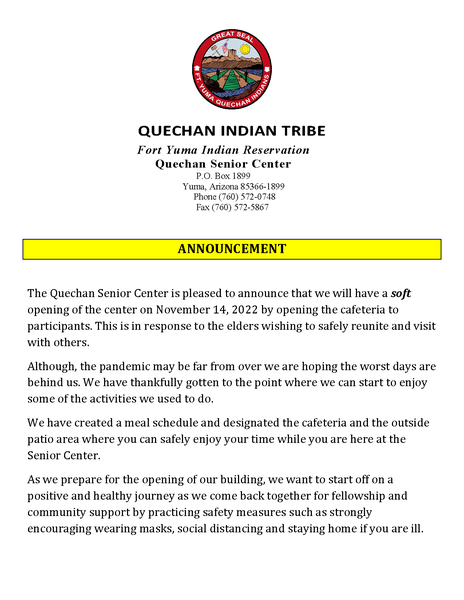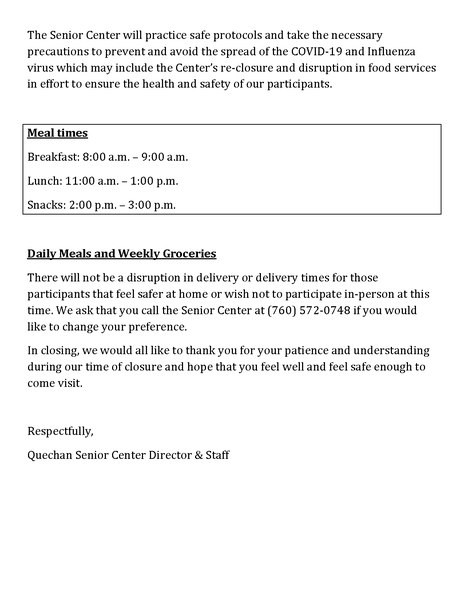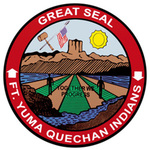 Upcoming Events
---