Latest News
---
Back to Articles
Quechan Senior Center Closure 08/18/2021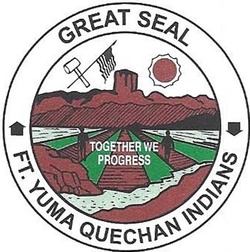 The Quechan Senior Center will be closed effective August 18, 2021 through September 1, 2021 due to a confirmed positive Covid-19 case within the department. Immediate action has been taken including shutting down the department for cleaning and sanitation as a continuing precaution to plan, prepare and respond to COVID-19 in coordination with the guidance from the US Center for Disease Control and Prevention (CDC) and the Quechan Indian Tribe Covid-19 Re-Opening Plan. Furthermore an assessment will be performed by our TERO/Safety Officer who will confirm that the facility has been properly cleaned prior to the re-opening of the office.
Unfortunately the Senior Center will not provide hot meal deliveries until September 4, 2021 however; the Senior Center has staff available that can provide a weekly food box during the closure. If you would like a food box delivered please contact Ms. Gail Johns at (928) 919-1102.
The health and safety of our staff and the community are our number one priority. The Quechan Tribe will continue to follow the CDC guidelines.
If you have any further questions or concerns please contact Mrs. RoseAna Douglas, Tribal Administrator at (760) 919-3600 ext. 212. Thank you for your patience.
Download

Administrator Letter
(119 KB)