Latest News
---
Back to Articles
Quechan Head Start Reminder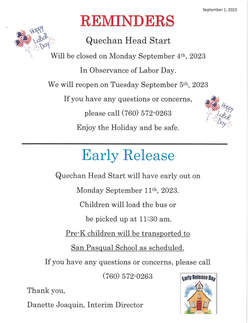 Quechan Head Start Reminder:
Quechan Head Start will be closed on Monday, September 4, 2023 in observance of Labor Day.
Head Start will reopen on Tuesday, September 5, 2023.
If you have any questions or concerns, please call (760) 572-0263.
Enjoy the holiday and be safe.
Early Release:
Quechan Head Start will have an early out on Monday, September 11, 2023. Children will load the bus or be picked up at 11:30 am.
Pre-K children will be transported to San Pasqual School as scheduled.
If you have any questions or concerns, please call (760) 572-0263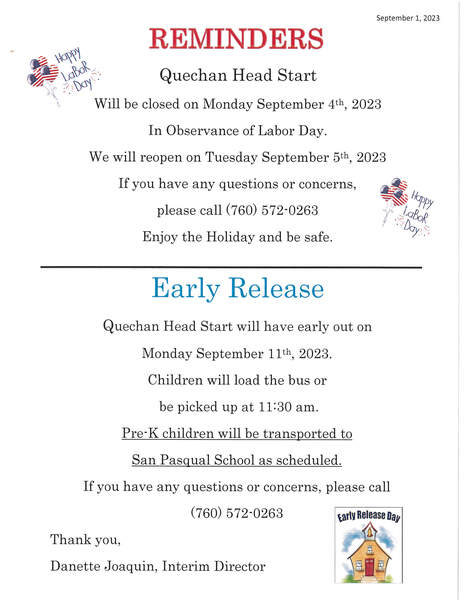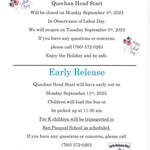 Upcoming Events
---