Latest News
---
Back to Articles
Public Notice 09/12/2022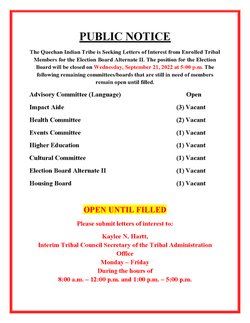 The Quechan Indian Tribe is Seeking Letters of Interest from Enrolled Tribal Members for the Election Board Alternate II. The position for the Election Board will be closed on Wednesday, September 21, 2022 at 5:00 p.m. The following remaining committees/boards that are still in need of members remain open until filled.
Advisory Committee (Language) Open
Impact Aide (3) Vacant
Health Committee (2) Vacant
Events Committee (1) Vacant
Higher Education (1) Vacant
Cultural Committee (1) Vacant
Election Board Alternate II (1) Vacant
Housing Board (1) Vacant
OPEN UNTIL FILLED
Please submit letters of interest to Kaylee N. Hartt, Interim Tribal Council Secretary of the Tribal Administration Office. Monday through Friday during the hours of 8:00 a.m. – 12:00 p.m. and 1:00 p.m. – 5:00 p.m.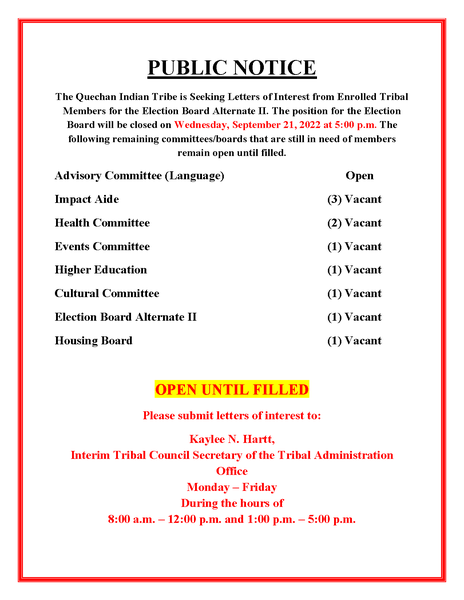 Download

Public Notice
(270 KB)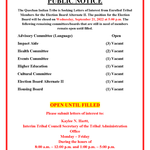 Upcoming Events
---