Latest News
---
Back to Articles
ONE PILL CAN KILL – Health District continues to appeal to the public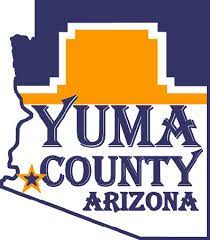 YUMA COUNTY— The Yuma County Public Health Services District continues to warn the public of the dangers of fentanyl, but this time it looks a little different. While many are aware of the illicit "M30 pills" that contain Fentanyl, there is a new "rainbow fentanyl" circulating in our community. The Yuma County Health District has purchased several billboards across Yuma County to bring awareness to this new trend, and to educate the public on this dangerous drug.
Fentanyl is a powerful synthetic opioid, similar to morphine but 50 to 100 times more potent. Illegal fentanyl is often mixed with other drugs, such as cocaine, heroin and methamphetamine. According to DEA Administrator Anne Milgran, "Rainbow fentanyl—fentanyl pills and powder that come in a variety of bright colors, shapes, and sizes—is a deliberate effort by drug traffickers to drive addiction amongst kids and young adults." What makes things even scarier is according to DEA lab testing, four of every ten fake fentanyl pills contain a potentially lethal dose, and there is no way to know which pill has the lethal dose.
"We know that illicit pills are being bought and sold through texting and by using social media platforms," says Ryan Butcher with the Yuma County Health District. "It is extremely important as parents that we have the tough conversations with our children about fentanyl, what it is, and why it's so dangerous."
In addition to awareness, The Yuma County Health District recently started its Naloxone Distribution program, which provides Naloxone to any agency or organization that is interested. Naloxone is a medication approved by the Food and Drug Administration (FDA) designed to rapidly reverse opioid overdoses. The naloxone binds to opioid receptors and can reverse and block the effects of opioids, including fentanyl overdoses. While the Yuma County Health District does distribute to organizations, it does not distribute directly to the public. Community members interested in obtaining Naloxone can reach out to Hope Incorporated, Community Bridges, or Campesinos sin Fronteras, all of which are enrolled in the Naloxone program. If your agency is interested in signing up for the Naloxone program you can reach out to Ryan Butcher via email at ryan.butcher@yumacountyaz.gov.
For more information on fentanyl, please visit www.talknowaz.com. If you are concerned about someone's opioid or fentanyl use call the Arizona Opioid Assistance Referral line at 1-888-688-4222 for information about treatment and counseling options.
Click here for more information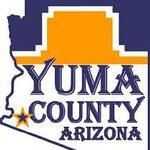 Upcoming Events
---