Latest News
---
Back to Articles
Gradual Cooling Trend Through the End of the Week/Breezy Conditions Through Thursday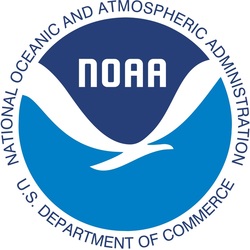 A gradual cooling trend will continue to take place through the rest of the week with temperatures expected to fall below normal.
Breezy conditions to develop with the strongest winds across Imperial County later today, extending into Arizona on Thursday.
Dry conditions with very minimal rain chances will prevail through the next several days.
CHANGES FROM PREVIOUS BRIEFING
Removed minor wind threat for southwest AZ as winds are now forecast to be slightly weaker.
WEATHER RISK OUTLOOK
Risk levels incorporate potential impacts from weather hazards and likelihood of occurrence.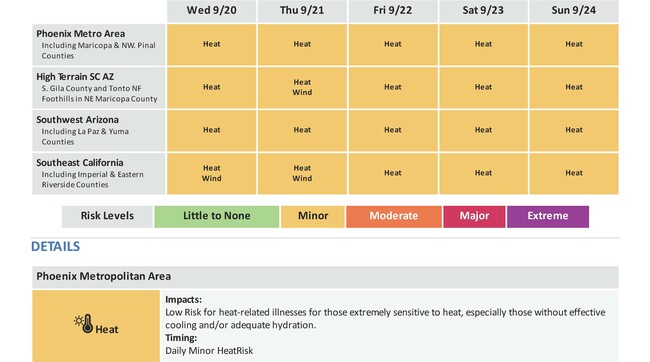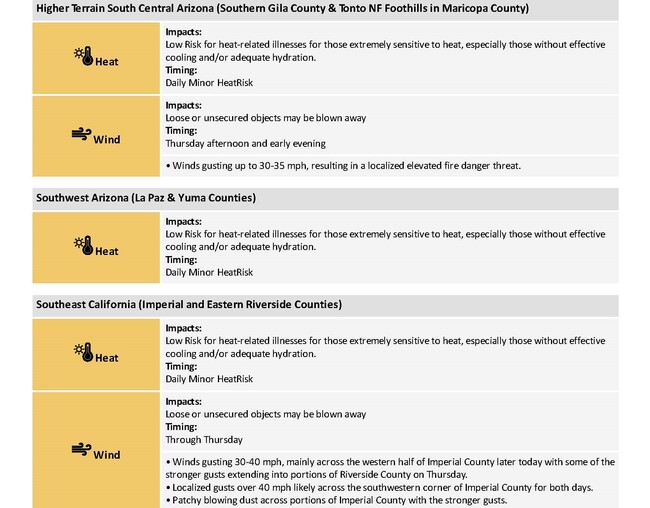 FOR MORE INFORMATION
For the latest forecast updates, visit weather.gov/phoenix.
Download

Forecast Update Briefing
(1.13 MB)
Upcoming Events
---