Latest News
---
Back to Articles
FYHCC Final Flu Schedule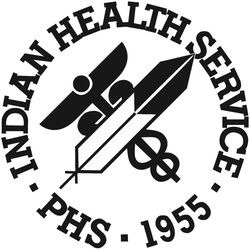 Flu season is approaching and Fort Yuma Public Health Nursing is doing their part by holding multiple community vaccine events.
No appointment necessary for these special clinics.
Available for all!
COVID Vaccines will be offered if available at these clinic.
For questions please contact FYHCC Public Health Nursing at (760) 572-4806.
FLU SHOT CLINICS:
Quechan Senior Center, Thursday, October 12, 2023 10:00 AM - 3:00 PM
Paradise Event Center, Friday, October 13, 2023 10:00 AM - 3:00 PM
Cocopah Health Fair Saturday, October 14, 2023 10:00 AM - 2:00 PM
Cocopah Community Center, Monday, October 16, 2023 2:00 PM - 5:00 PM
Cocopah Head Start, Tuesday, October 17, 2023 2:00 PM - 5:00 PM
Cocopah North Bus Area, Wednesday, October 18, 2023 2:00 PM - 5:00 PM
Quechan Senior Center Monday, October 23, 2023 10:00 AM - 3:00PM
Quechan Casino and Resort, Friday, October 27, 2023 10:00 AM - 3:00 PM
San Pasqual School, Friday, November 3, 2023 1 :30 PM - 4:00 PM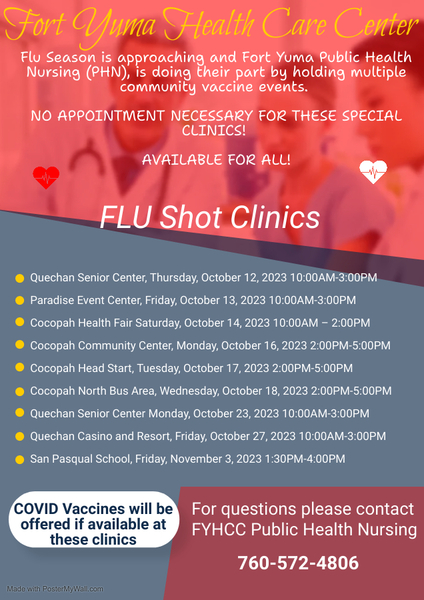 Upcoming Events
---