Latest News
---
Back to Articles
Fort Yuma Health Center - CHANGES IN OPERATIONS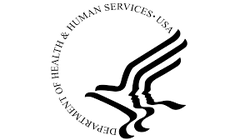 With the COVID-19 rapidly evolving situation nationwide, Fort Yuma Health Center is shifting from business as usual to an emphasis on minimizing risk of exposure to the virus that causes COVID-19. One of the most important ways to do this is to look at what can be done before patient and visitor arrival, upon arrival, and throughout the visit. It is particularly important to protect individuals at increased risk, which includes many of our patients with chronic diseases like diabetes and high blood pressure, as well those over age 60. You may have seen our Public Health tent outside the front entrance of the clinic.
The Public Health Resource tent serves two main purposes

1. ALLOWS US TO ASK THE 3 - SYMPTOM QUESTIONS: COUGH, FEVER, & SHORTNESS OF BREATHE.
We must protect those patients who might be at risk for accidental exposure to COVID-19, it is
preferred to identify anyone who might have symptoms of respiratory infection before they enter
the building and decrease any possible transmission to others who are waiting in the building for
services.

2. EDUCATE.
The Public Health resource tent is to help localize one entry point but it is also filled with
educational materials and onsite staff to answer questions. We have received many questions by
our community members.

PLEASE NOTE -CHANGES IN FYHCC OPERATIONS AS OF March 17, 2020
Fort Yuma Health Center, along with the other Phoenix Area service units, are limiting potential
exposure of patients with the following tactics:

1. Effective 3/18/2020, postponing patient visits for routine follow up care, or transitioning them
to telephonic care if possible. The services limited or cancelled are: well-child, routine dental,
routine eye care, physical therapy, routine primary care.

2. Primary Care services will still be available to patients needing urgent services.

3. Additional staff will be available to answer patient questions by phone regarding COVID-19, or
symptoms of COVID-19 or flu.

4. We will make every effort to provide courtesy prescription extended refills and/or 90 day
refills.

5. "Curbside" courtesy delivery in the FYHCC patient parking lot for prescription pick up, and
referral paperwork.
Just call ahead to have it refilled.
When your prescription is ready, drive up to the tent and let them know why you are at
FYHCC.
We will bring it out to your car!
Or work with your CHR to add it to their daily deliveries.
6. Limiting dental services to URGENT/EMERGENT dental procedures only.
We do not know how long the postponement of services will last. Our Nurse Line is always available if patients need to ask questions or are not feeling well. Patients should call 911 if it is an emergency.

Monday through Friday 8am to 5pm 760-572-4100 please ask to speak to a nurse
-Evenings and Weekends Toll free 1- 866-896-1585 Nurse Line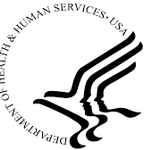 Upcoming Events
---