Latest News
---
Back to Articles
Fireworks Vendors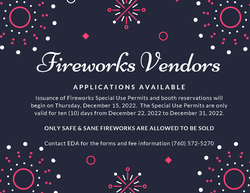 Attention fireworks vendors, applications are available.
Issuance of Fireworks Special Use Permits and booth reservations will begin on Thursday, December 15, 2022. The Special Use Permits are only valid for ten (10) days from December 22, 2022 to December 31, 2022.
Only Safe and Sane Fireworks are allowed to be sold.
Please contact the EDA office for the forms and fee information at (760) 572-5270.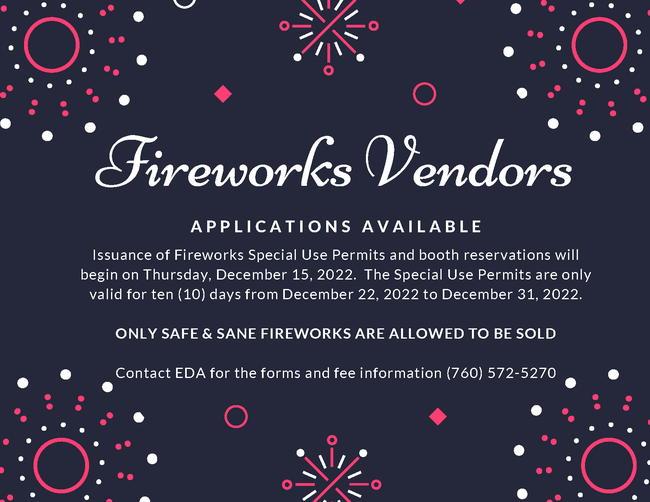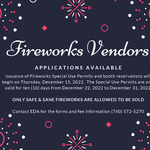 Upcoming Events
---