Latest News
---
Back to Articles
Excessive Heat Today | Slight Chance of Storms for Southern AZ Mainly Tuesday & Wednesday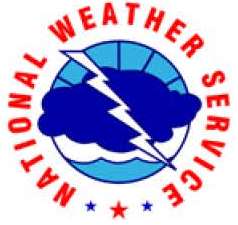 Localized areas of Major HeatRisk Monday.
Moderate HeatRisk area wide starting Tuesday.
Chance of isolated storms with overall minor risk of impacts across portions of southern Arizona mainly through Wednesday.
WEATHER RISK OUTLOOK
Risk levels incorporate potential impacts from weather hazards and likelihood of occurrence. The weather hazard with the greatest risk will be listed first in the matrix.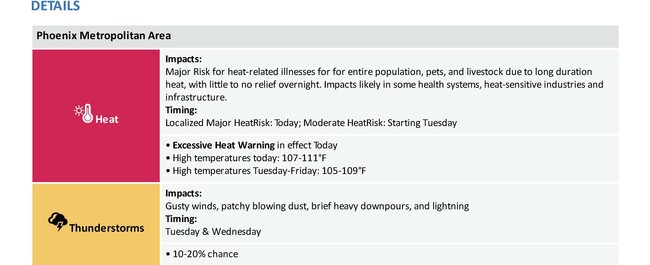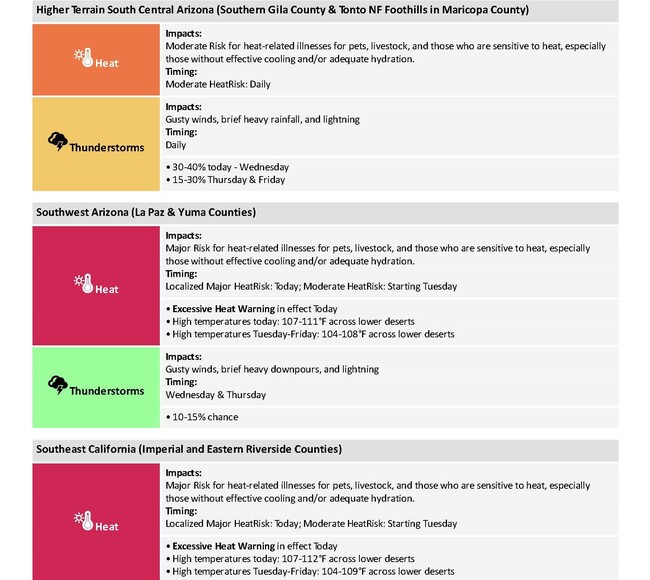 FOR MORE INFORMATION
For the latest forecast updates, visit weather.gov/phoenix.
Download

Forecast Update
(109 KB)
Upcoming Events
---