Latest News
---
Back to Articles
Dry Weather with Well-Above Normal Temperatures Lasting Through this Weekend, Much Cooler Weather Next Week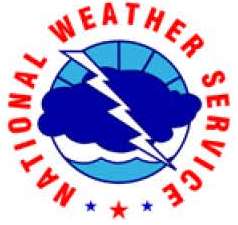 Well-above normal temperatures into this weekend, with record breaking high temperatures possible today, especially in Phoenix.
Dry conditions with essentially near zero rain chances through Sunday.
Windy conditions with patchy blowing dust possible in SE California on Sunday.
CHANGES FROM PREVIOUS BRIEFING
Added a minor risk for gusty winds in Southeast CA on Sunday
WEATHER RISK OUTLOOK
Risk levels incorporate potential impacts from weather hazards and likelihood of occurrence. The weather hazard with the greatest risk will be listed first in the matrix.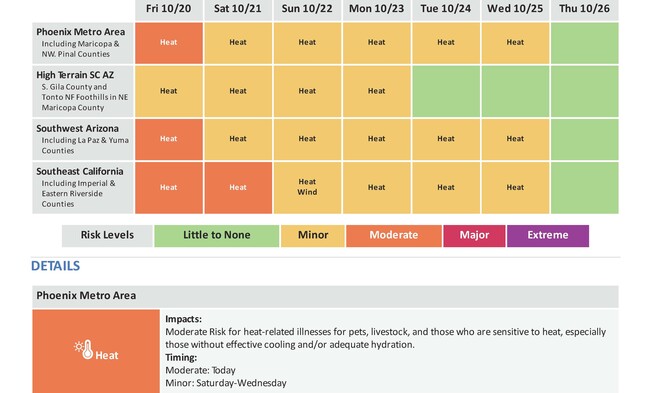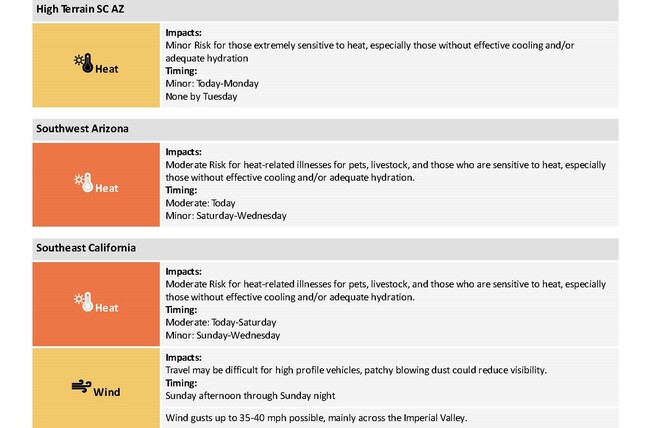 FOR MORE INFORMATION
For the latest forecast updates, visit weather.gov/phoenix.
Download

Forecasat Update
(1.08 MB)
Upcoming Events
---