Latest News
---
Back to Articles
December 2021 Distribution Notice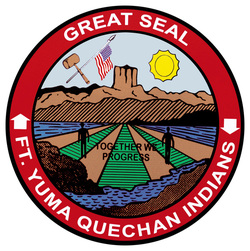 A Tribal Distribution of 3.5 Million for all adult enrolled members has been approved. All checks will be mailed out to the current mailing address on file with the Revenue Distribution Department by December 10, 2021 in the amount is $1,213.17.
If you need to update your mailing address, please do so by calling (760) 919-3600.You can also email or fax to the numbers below. Please make all necessary changes as soon as possible.
Please submit your address change to Revenue Distribution no later than November 19, 2021 at 5:00 p.m.
dianna.waters@quechantribe.com financeclerk@quechantribe.com assttribalsecretary@quechantribe.com
Revenue Distribution Fax Number: (760) 919-3660
Finance Department Fax Number: (760) 919-3664
Administration Fax Number: (760) 919-3662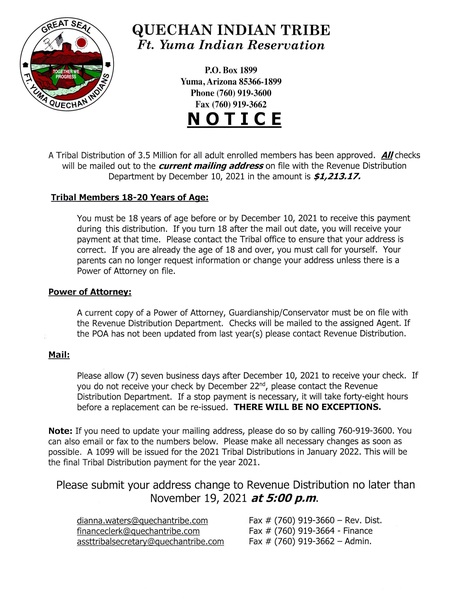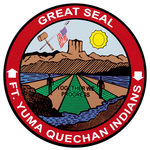 Upcoming Events
---