Latest News
---
Back to Articles
COVID-19 Community Update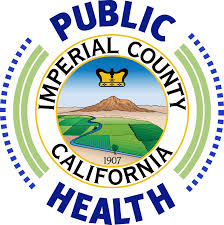 Imperial County community members and community-serving organizations are invited to the COVID-19 Community Update.
Get the latest COVID-19 updates and answers to your questions from Janette Angulo, Imperial County Public Health Director. Invited guests this week include Carmen Cisneros and Mabel Martinez from Cal/OSHA.
Due to the Thanksgiving Holiday, the next COVID-19 Community Update is scheduled for:
Wednesday, November 25, 2020
English Session: 11 am to 12 pm
Spanish Session: 1 pm to 2 pm.
Future sessions will continue every other Friday unless otherwise announced.
Participate via Zoom Click here to Join or by telephone: 1 (669) 900-6833
Meeting ID 95260575999
Passcode: 210871
For more information, please email Andrea Bowers at AndreaBowers@co.imperial.ca.us.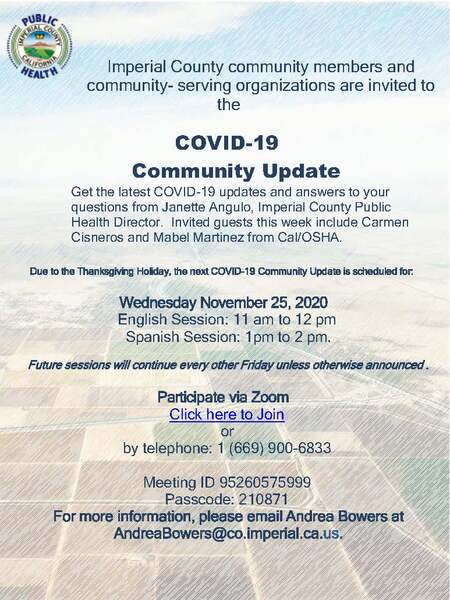 Upcoming Events
---