Latest News
---
Back to Articles
August 17, 2023 Afternoon Update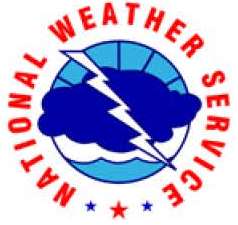 Excessive Heat Warning ends this evening.
Thunderstorm coverage (30-60% chance) and intensity expected to increase Friday with areas of Moderate Risk.
Major Risk of thunderstorms with heavy flooding rainfall in SW Arizona & SE California Saturday through Monday; lower risk south-central AZ.
CHANGES FROM PREVIOUS BRIEFING
Flash Flood Watch issued for southeast California and southwest Arizona.
WEATHER RISK OUTLOOK
Risk levels incorporate potential impacts from weather hazards and likelihood of occurrence. The weather hazard with the greatest risk will be listed first in the matrix.
DETAILS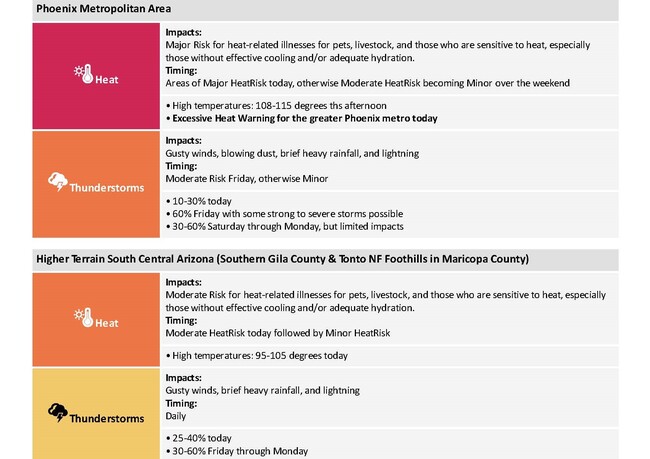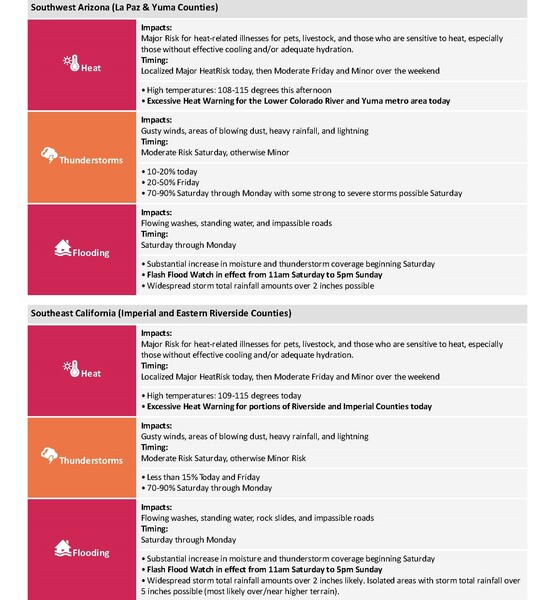 FOR MORE INFORMATION
For the latest forecast updates, visit weather.gov/phoenix.
Download

Forecasat Update
(1.46 MB)
Upcoming Events
---