Latest News
---
Back to Articles
American Rescue Plan COVID-19 Recovery Funds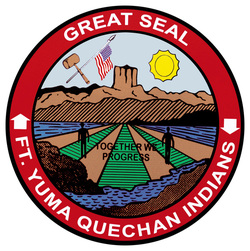 On June 07, 2021, the Quechan Indian Tribe received the first installment of the American Rescue Plan COVID-19 recovery funds from the United States Department of Treasury in the amount of $20,048,575.52.
We along with other Tribes across the nation have been on the frontlines of responding to the immense needs and shortfalls caused by this crisis and continue to endure the economical strains on our Enterprises and Government. It is the mission of the Quechan Tribal Council to form a current plan of action to utilize these funds to address a broad range of negative economic and public health impacts in our community. All funds expended will be in support to the immediate pandemic response and in strict accordance with the guidelines set forth by the United States Department of Treasury.
The input of our people is very important and the Quechan Tribal Council thanks you for the feedback provided on the 2020 COVID-19 applications and will consider these ideas during our planning phases to come in the near future.
Please continue to protect yourself and others as it is all of our responsibility to adhere to all precautions to prevent the spread of COVID-19.
Respectfully,
Quechan Tribal Council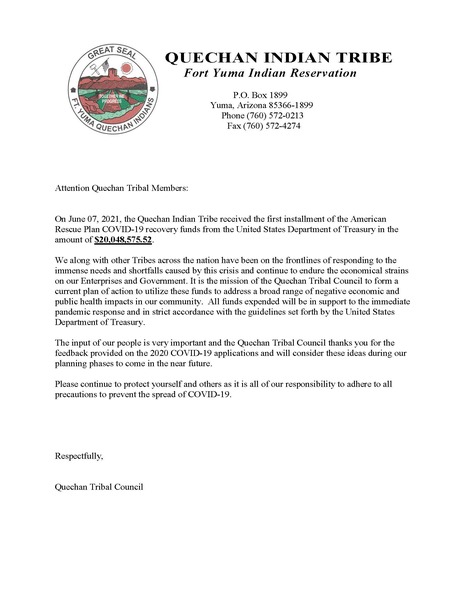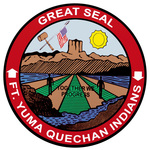 Upcoming Events
---