Latest News
---
Back to Articles
ADAPP Update 02/22/2021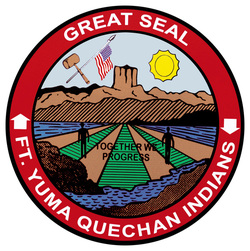 The Ft. Yuma (ADAPP) OFFICE is currently OPEN with limited services.
In-Person appointment is unavailable at this time. All services are conducted via phone. New Intakes can still schedule appointments Monday-Friday 8:00AM-5:00PM.
We will continue conducting Group Sessions via phone or video base website. If you feel the need to speak to a staff member please call the ADAPP office.
To participate, you MUST have completed an assessment and signed "Consent for Treatment forms and Confi­dentiality form." All meetings are confidential.
Peer Group Session being offered. Please call ADAPP Office for more information.
How to join Group Sessions:
Option 1: You may call Toll free 1-415-655-0001 from any phone, please find a quiet space to avoid static noise that will interfere with conversation.
Option 2: Visit www.webex.com or download free Cisco Webex app for meetings on video viewing capability on your device.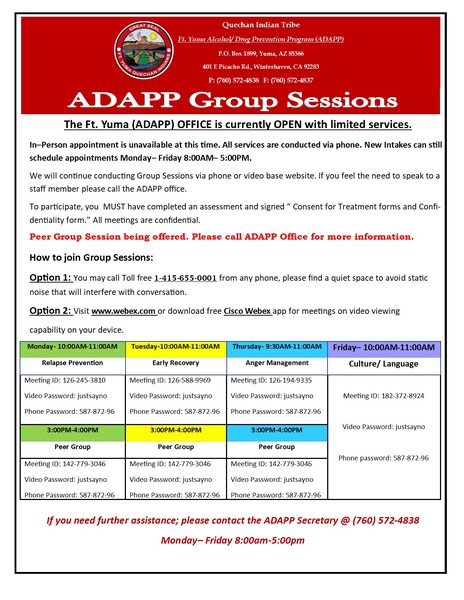 Download

ADAPP Group Sessions Flyer
(422 KB)