Latest News
---
Back to Articles
2023 Winter SCAP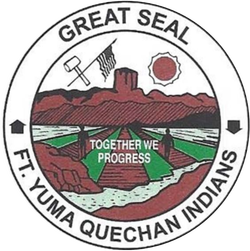 The Quechan Indian Tribe 2023 Winter School Clothing Assistance Program open to Parents/Guardians of Enrolled Quechan Tribal Members only (3-18 year olds).
The 2023 Winter School Clothing Assistance Program has been developed to assist school age children (Headstart - 12th Grade), in preparation for Winter 2023-2024 School Year. The purpose of this program is to purchase warm clothing, sweaters/jackets, socks, shoes and backpacks.
The custodial parent must complete the application. If the applicant is not the custodial parent, documentation in the form of a Legal Custody Order or Guardianship Order through a Court must accompany the application. All documents must be current. Notarized statements are NOT accepted.
Enrollment will be verified by the Revenue Distribution Department by a certified list provided by the Enrollment Department.
The child must be registered and verified by the School Registrar of the school they are currently attending. Eligible grades to participate:
Headstart through 12th Grade - $350.00
Beginning Date:

November 27, 2023 at 8:00 am

Ending Date: December 29, 2023 at 5:00 pm
Process: Up to 7 business days
Receipt Dues: January 19, 2024 at 5:00 pm
Applications are available by clicking here. Printed copies will be available outside of the Quechan Tribal Administration building. If you need a copy of the application mailed to you or for general information about the program, please contact Dianna Waters, Revenue Distribution at the number listed above, Ext. 274.
Fax number: 760-572-2964 (Finance Dept.) or 760-572-2962 (Admin. Dept.)
Email: dianna.waters@quechantribe.com or financeclerk@guechantribe.com
Drop off: For applications or returned receipts a Black Mailbox labeled Winter SCAP will be available outside of the Quechan Tribal Administration.
NOTE: CHECKS WILL BE MAILED OUT TO THE ADDRESS ON THE APPLICATION. IF YOU HAVE NOT UPDATED YOUR INFORMATION WITH THE LOCAL POST OFFICE, WE URGE YOU TO DO SO. THE QUECHAN TRIBE IS NOT RESPONSIBLE FOR INCORRECT MAILING ADDRESSES.
Download

Winter SCAP Flyer
(990 KB)
Download

Application
(278 KB)
Upcoming Events
---