Latest News
---
Back to Articles
2023/24 Quechan Tribal Council Inauguration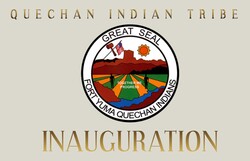 On Friday, January 20, 2023, the 2023/2024 Quechan Tribal Council was sworn in.
The inauguration started out by the Master of Cermonies, Mr. Wilfred Emerson introducing the Posting of Colors by the Quechan Post 802. Officer John Nevels then sang the National Anthem before the Quechan Tribal Council was led in by Bird Singer Roland Golding Sr.
Dr. Charolette Hills gave the opening prayer before the Tribal Council took the oath of office from Chief Warden Gordon Osborne.
The Tribal Council then gave their thanks and acknowledgements before the closing of the cermony and prayer by Minister Darnella J. Meancon.
The 2023/2024 Tribal Council are:
President Jordan D. Joaquin
Vice President Ina M.Hall
Council Members:
Virgil S. Smith
Gloria L McGee
Jonathan E. Koteen
Zion C. White
Donald W. Medart Jr.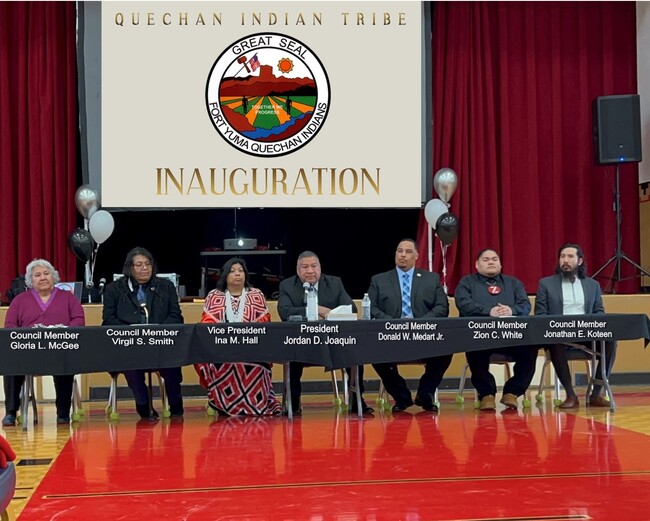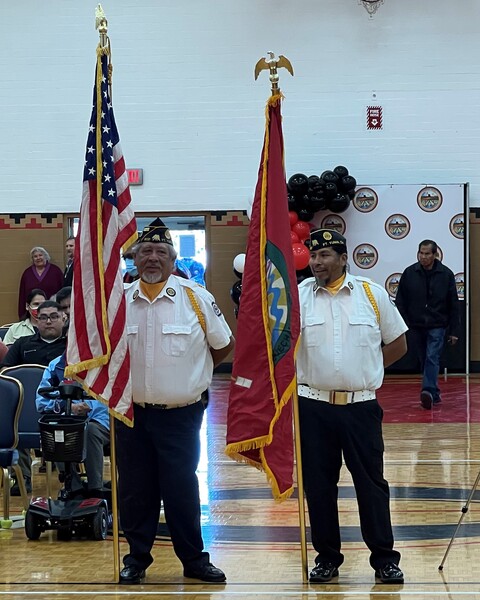 Members of Post 802 for the Posting of Colors.

The Posting of Colors and the National Anthem sung by Officer John Nevels.

Opening Prayer from Dr. Charlotte Hills.

Oaths of Office Administered by Chief Warden Gordon Osborne.


Quechan President Jordan D. Joaquin's Inauguration Address.

Quechan Vice President Ina M. Hall's Inauguration Address.
Additional videos can be viewed here.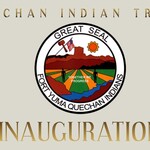 Upcoming Events
---