Announcements
---
Back to Announcements
VENDORS SQUARE IS REOPENING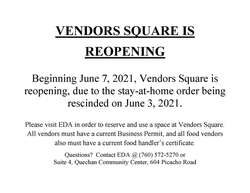 Beginning June 7, 2021, Vendors Square is reopening, due to the stay-at-home order being
rescinded on June 3, 2021.
Please visit EDA in order to reserve and use a space at Vendors Square. All vendors must have a current Business Permit, and all food vendors also must have a current food handler's certificate.
Questions? Contact EDA @ (760) 572-5270 or
Suite 4, Quechan Community Center, 604 Picacho Road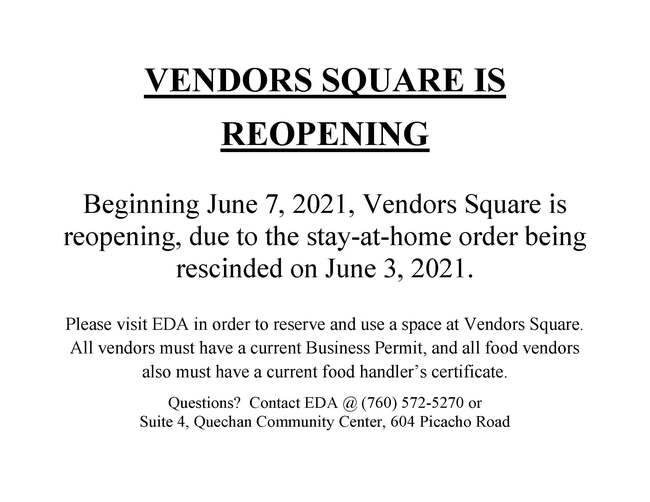 Upcoming Events
---