Announcements
---
Back to Announcements
Start The New Year By Saving

By riding the YCAT you could be saving! YCAT offers a 31-Day and 10-ride passes for your convenience & savings.
Passes can be purchased at Food City or online at: www.ycipta.org/purchase-passes.html
(There is a service fee $2.00 when purchasing online).
$17.50 for a 10-Ride Pass and $60.00 for a 31-Day Pass.
Passengers traveling from the Old Subdivision to the Quechan Casino Resort would cost $4.00, round trip for 5 days, would pay $20/week, for 4 weeks at the cost of $80/month.
By Purchasing a 31-Day Pass is a Savings of $20.00!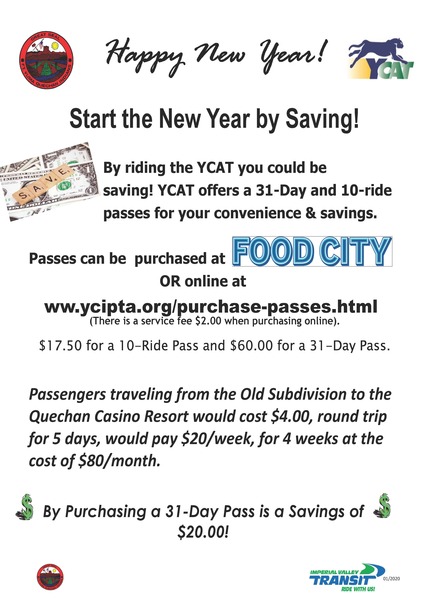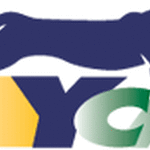 Upcoming Events
---