Announcements
---
Back to Announcements
Quechan Pesticide Program Receives Award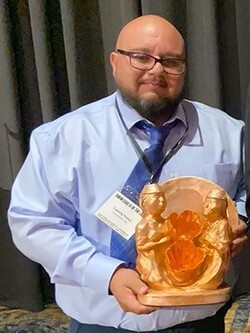 The Conner Byestewa Jr. Award honors his legacy by recognizing those whose contributions to tribal environmental protection build on the work that Conner started.
USEPA R9 decided to issue the Award to the Quechan Pesticide Program for its improvement and commitment to serving and protecting our community.
Conner Byestewa Jr. was born on April 25, 1937, on the Hopi Reservation. When he was still a little boy, his parents decided to move to the Colorado River Indian Tribes (CRIT) reservation and become a part of the CRIT community. The family arrived on September 1, 1945, at 3 pm. Conner's parents set about building themselves a sturdy brick house, using bricks they made themselves, and that home is where young Conner grew up and where his daughter Debbie still lives today.
Conner got involved in the local 4-H program at a young age. He raised ducks, geese, chickens, goats, sheep, and cattle, and was so successful that he was featured in a local newspaper when he was still a little boy. Conner's involvement in 4-H became a life-long passion. He worked with the agricultural extension at the University of Arizona and was the first Native recipient of UA's "Extensions' of the Year" award. He received 4-H awards from both La Paz and Yuma Counties.
Conner started the environmental program at CRIT, initially working out of an old handmade brick building that was left over from one of the three Poston Japanese internment camps that had been located on the reservation. He drove to work in an old truck that his daughter Debbie says was like an old milk wagon – and the family was relieved when he finally got funding to buy a safer vehicle! Eventually, the CRIT Environmental Protection Office was moved to a metal building in Poston where it remains today.
Conner was passionate about his dedication to environmental protection. Debbie relates that he would stand on the edge of nearby agricultural fields to monitor pesticide spraying to ensure that none of the sprays was applied inappropriately onto reservation land. He took his passion beyond CRIT and tribal lands through his involvement with 4-H and organizations such as the Arizona Cotton Board, where he was a board member. He worked on environmental and agricultural causes throughout the United States.
Conner's service to the CRIT community also extended to serving on the tribal council. He was active in negotiating CRIT's gaming compact and developing the tribe's BlueWater Resort & Casino. He also helped develop Ahakhav Preserve, which encompasses 1,253 acres of wilderness area and a 3.5-acre park. The centerpiece of the park is a lake that was reconstructed out of a Colorado River backwater. Also located on CRIT land is Twelve Mile Lake. When Conner was developing the lake project, he applied for grant funding from EPA for the "Twelve-Mile Lake" project. When EPA officials came to see the finished lake, they saw that it was only about a mile long. Confused, they asked Conner, "I thought you said this was a twelve-mile lake?" He responded, "Oh, I guess you didn't understand my grant application. This lake is twelve miles from town!" According to daughter Debbie, this was a perfect example of how her father would make his resources stretch so he could do as much as he could for the community. The lake is still stocked with fish twice a year and is an important draw for people to visit CRIT.
Conner was rarely seen without his cowboy hat. He was soft-spoken and dedicated to his family. Despite all his commitments, he never missed his kids' or his grandkids' activities. He didn't bring his work home with him; he wanted family time to be family time.
When Conner Byestewa Jr. passed away on October 22, 1999, people from all over the United States came for his funeral. His impact and influence were felt not only in CRIT but all over the country. Conner's legacy continues through the work of the CRIT Environmental Protection Office and through work of all tribal environmental professionals.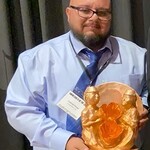 Upcoming Events
---