Announcements
---
Back to Announcements
Participant Application for Quechan Business Development Center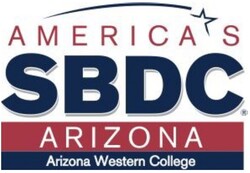 The Quechan Indian Tribe Economic Development Admin­istration (EDA) is offering an online application for the Quechan Business Development Center (QBDC), a busi­ness incubator located in the former Pipa Market building at 403 Picacho Road, Winterhaven, California. This online application is available to vendors, merchants, and entrepreneurs (VMEs) who are enrolled members of the Quechan Tribe and are seeking early-start business launch or established business assistance.
Applicants must submit a written business plan with the online application to be considered for the QBDC business incubator program. The Arizona Western College Small Busi­ness Development Center (SBDC) provides free assistance for business plan development, and they can be reached at (928) 317-6151.
The deadline to apply is June 30, 2023. Quechan EDA will re­view the applications and recommend them to the Quechan Tribal Council to approve Participant selections.
For more information, please get in touch with Quechan EDA at (760) 572-5270.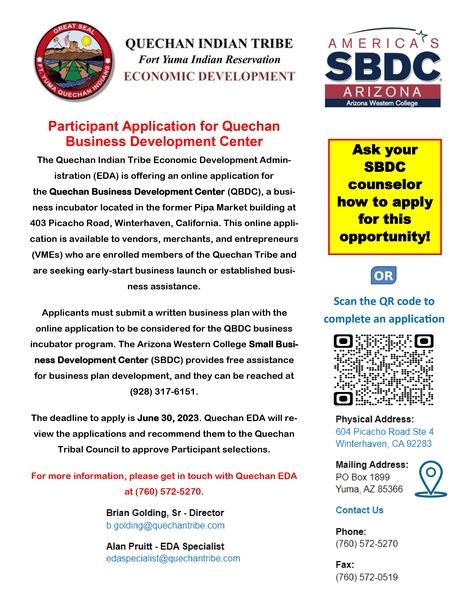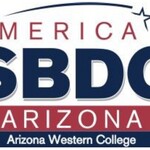 Upcoming Events
---